With a population of just 200,000 residents and a neighboring suburb to the hustle and bustle of Los Angeles, Glendale used to be categorized as a quiet and quaint place to live. Things have changed and Glendale is now a trendy, exciting place.
Home to entertainment giants like Disney and Dreamworks, a vibrant shopping district, and world-class restaurants, Glendale is no longer the quiet neighborhood it once was.
In the heart of Glendale, you'll find Americana at Brand, the city's premier shopping center boasting over more than 80 different shops and restaurants. Close by, you'll spot other famous attractions like the Museum of Neon Art and the Glendale Centre Theatre, which is the longest, continuously weekly-operating live theater in the country.
On the outer banks of Glendale, you can find plenty of opportunities for horseback riding and hiking, like the 6-mile Beaudry Loop trail located within the Verdugo mountain range.
People looking for a family-friendly suburban town with big-city amenities are flocking to Glendale. Yet, we know that people are also moving away from Glendale. As a Glendale moving company, we have the expertise to make your move as easy as possible, no matter if you're moving to or from Glendale.
For a free quote on your upcoming move, contact us today.
We've Completed Hundreds of Glendale Moves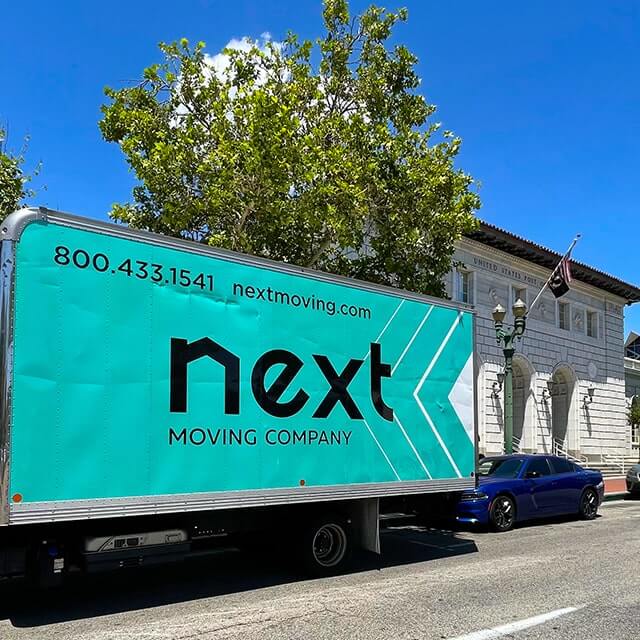 We are experienced Glendale movers, which means we know how to get around the city's 37 neighborhoods without a hitch.
Crescenta— A top-rated neighborhood for families because of its hip and youthful vibe, amazing schools, and accessibility.
Montrose Verdugo City — If you love suburban living with shopping galore, then this neighborhood located on either side of Interstate 210 is perfect for you.
Rossmoyne — Rated as one of the top neighborhoods in all of California, this little gem has something for people of all ages.
Or any of the incredible Glendale neighborhoods that complete this busy city of nearly 200,000 people.
Our intimate knowledge of Glendale gives us an advantage over outside movers. You can count on Next Moving to know exactly where you're going and how to get there quickly and safely.
Whether You're Moving to or From Glendale, We Can Help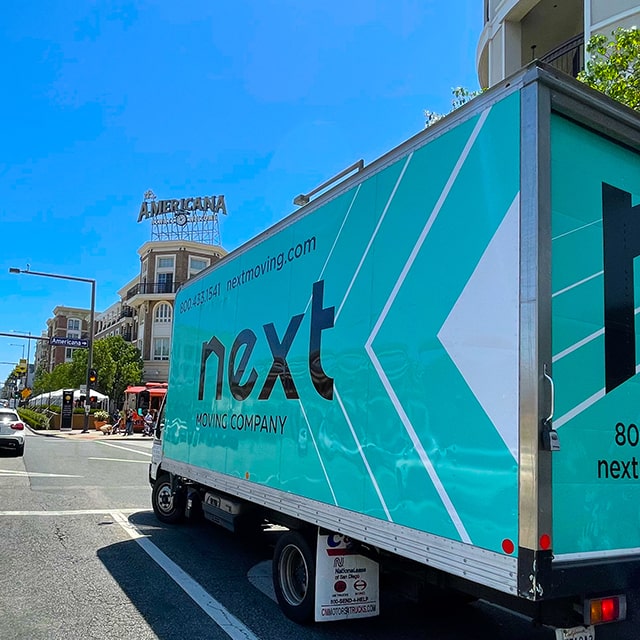 Because we consistently service the Glendale area, our drivers know exactly how to navigate traffic, parking, and any other logistical hurdle on the way to your new home.
You don't need to worry about traffic delays; we have that covered. We'll advise you on the best times to schedule your move to avoid traffic jams and typical rush hour times in Glendale. With more than 6,500 people per square mile, traffic congestion is sometimes unavoidable, but our Glendale movers know the best routes to get your household goods delivered as quickly as possible.
We understand the urgency to receive your household items as soon as possible, so we guarantee that our movers will arrive on-time for your scheduled moving appointment. While we may arrive early, we promise to take all measures necessary to never show up late.
We're Specialists in Glendale House Moves
Approximately two-thirds of homes in Glendale are single-family dwellings, and our movers have seen and done it all. They are professionally trained to execute home moves in every type of living space you can imagine, and without incident.
Our Glendale movers are experts at moving:
Heavy furniture
Oddly shaped pieces
Fragile items
And more
We want you to be worry-free on your moving day, knowing that our movers will take extra care not to damage your home or your belongings during your move. In the rare circumstances that damage does occur, you can rest assured that we will rectify the situation quickly and without hassle. We are fully licensed and insured to cover every possibility.
We Know The Drill When It Comes to Glendale Apartment Moves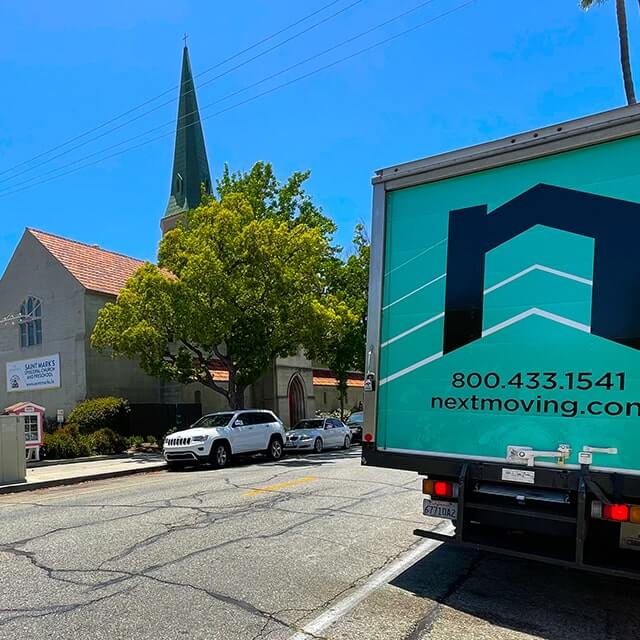 The remaining one-third of living arrangements in Glendale are apartments, so chances are, our Glendale movers have moved a family into your apartment complex in the past.
Since we're familiar with the area, we're aware that many apartment complexes will have moving regulations, such as:
A certificate of insurance that allows movers into the building
Elevator reservations
Elevator protection
Parking reservation for the moving truck
And more
We'll guide you through each step of your moving checklist so that your moving day is as flawless as possible. We care about your peace of mind, so you can rest easy knowing that our movers have navigated through narrow hallways and stairwells, cramped elevators, and in limited parking situations.
Why make your apartment moving day more stressful than it needs to be? Let us do the maneuvering, pivoting, and sweating, while you take on the role of director. Just tell us where you want your boxes and furniture, and leave the rest to us.
We Know The Glendale Commercial Property Scene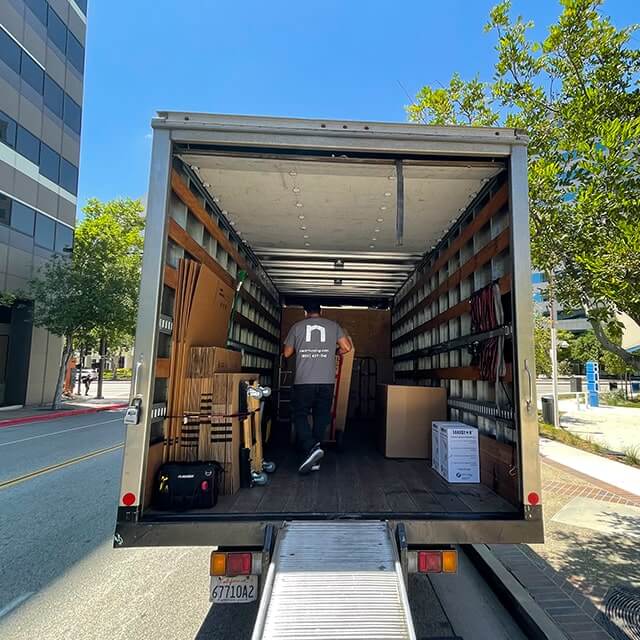 Do you need a Glendale moving company to relocate your office? Moving a business requires organization and efficiency, and coordinating it on your own can be a huge hassle.
Next Moving understands your concerns and when it comes to commercial or office movers. Glendale has many pedestrian neighborhoods, like Brand Boulevard, and moving into retail or office space within a community like this is not without its challenges.
Fortunately, Next Moving will take care of everything for you. From logistics and parking to deploying smaller vans that can fit into narrow streets or alleys, we can make your move as seamless as possible.
Don't stress over losing valuable working hours due to moving delays; let us take care of the details. Call us today for a free quote.