Piano Moving Services
0
When it's time to move, there will be some items that will pose a larger difficulty than others. If handled properly, these items will get to your new location quickly and safely. If not handled properly, you could be left with a wide range of issues on your hands. A piano is one of those items that is sure to add to the stress of moving day. In order to ensure a successful move you should hire professional piano movers. They will take care of these large and expensive items and save you from massive disappointment on moving day.
If you own a piano, there's a good chance it's one of your most valuable items in your house. While preparing for a move, many people will think about how to move a piano or how much does it cost to move a piano. The fear of damaging it alone can cause you to not want to touch it. Luckily, there's professional moving help for that very reason.
Whether you have just one piano or an entire home to relocate, moving companies can transport your piano with ease.
MOVE YOUR PIANO SAFELY WITH PROFESSIONAL PIANO MOVERS
There's a lot that goes into moving a piano safely. Without the proper moving supplies, equipment, and techniques that moving companies near me provide, your moving day can enter worst-case scenario in a matter of minutes.
You risk financial problems if your piano is damaged or totaled during the move. Also, you can seriously injure yourself and anyone else you have helping you. This can lead to added frustration when medical bills are presented. You can prevent all of this by hiring professional piano movers near me. That way all you have to do is watch as your piano gets delivered safely.
When looking for a moving company, you'll want to ensure that they have the necessary supplies to transport your piano. They will need a piano dolly or piano board to safely carry your piano to and from the moving truck.
While in the truck, your piano will need to be covered in moving blankets and bubble wrap. This will prevent any damage to it during transit. These will protect it from scuff marks, dirt, cracks, and any other type of damage that can deface the value.
Moving companies will also be able to supply the proper moving truck for transporting the piano to your new home. These moving trucks are normally customized to increase the protection when driving on the roads. Moving straps, ramps, and side gates make for easy access and a secure piano. These are things you simply can't get from your typical truck rental or storage company.
PIANO MOVERS CAN HANDLE DIFFERENT PIANO SIZES
When it comes to pianos, they will come in various sizes and have different working parts to them. Many people that need to move a piano will know how to play it. Not everyone will know how to take one apart. If not done properly, you could damage the piano's appearance and function.
There's nothing worse than seeing your piano broken before you even get it into the moving truck – or when putting it back together in your new home. This can really put a damper on your entire moving day.
When searching for piano movers near me, always check with the movers that they've transported your type of piano before. This can give you the added confidence that your piano will be delivered safely and professionally.
It doesn't matter if you have an upright piano, a grand piano, or an organ. Your professional piano movers should be able to satisfy your moving needs. They will handle the taking down of it, packing, and unloading into your new home. You'll be able to save yourself money and the risk of injury by going with a reputable piano moving service.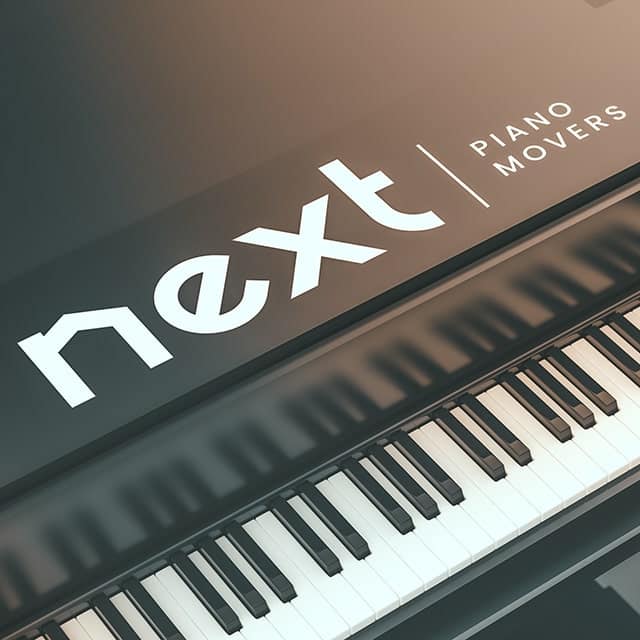 EXPERIENCE IS ESSENTIAL FOR PIANO MOVERS
The right moving company will provide the necessary experience in all aspects of your move. The moving supplies and knowledge when taking the piano apart – like explained above – are necessary. Still, it means nothing unless they have hands-on experience moving a piano. Not only that, but the general experience needed when moving from or moving to a new location.
Getting the piano apart and into the truck is one thing, but there's a ton that can go wrong once the piano and truck is in transit. When moving companies don't drive with caution, neglect planning out the safest and quickest route, or forget to wrap the piano properly, you'll be stuck with a much larger issue than anticipated.
Like anything, practice makes perfect. The more experience your professional moving help has, the more moving tricks, packing tips, and general knowledge they can provide to assist your move. If you don't trust yourself to move the piano, then you shouldn't trust anyone that doesn't have experience.
THE IMPORTANCE OF CUSTOMER SERVICE
When searching the internet for piano movers near me, you want to treat it like any other service you shop for. Customer service plays a major role in the moving process. It's important from the moment you reach out to the moving company to the moment they finish unloading moving trucks. A negative experience from your piano movers can ruin your entire moving day and leave you feeling more stressed than you expected.
Your movers should treat your piano like it's their own. Without the utmost care and protection, your piano's appearance or function can be put in jeopardy. It can also break your heart to watch your movers handle this valuable instrument like it's a toy. These are meaningful items to us that are often passed down from generation to generation.
Moving companies should also make this an enjoyable time for you, instead of making it a dreaded one. When your movers are rude or disrespectful, it can have you wondering why you hired them in the first place. The frustration from that alone can ruin moving day for anyone.
Don't forget, they are also some of the first people your new neighbors will see on moving day. In a way, your piano movers play an important role in the first impression made on the neighborhood. The last thing you want is enemies on Day 1.
FLEXIBILITY PLAYS A ROLE, TOO
When it comes to finding the right moving companies near me, flexibility is a needed feature to ensure all your needs are satisfied. It will also make you feel more confident in your moving help when adversity, obstacles, difficulties, and challenges arise on moving day – or even in the days/weeks leading up to your moving day.
Some moving companies aren't classified as long distance movers and will only be able to help as local movers. If you're trying to move your piano to a different city or state, you should double check that your piano movers can handle the trip. Other moving companies might try to charge outrageous prices for long distance moves. Always request moving quotes before deciding on piano movers near me.
You'll also want to make sure they can handle the size of your move. You might come across a company that can only transport one piano at a time. That won't quite work for you if you need to move a whole house that includes a piano.
Lastly, you might have other large items that need to be moved. By checking with your professional piano movers first, you might be able to kill two birds with one stone. If you have dressers, desks, hutches, dining tables, bookshelves, beds, or any other large and expensive item, your moving company should be able to accommodate that.
FULLY INSURED PIANO MOVERS IS A MUST
Professional movers are more experienced at moving a piano than anyone. But even that can't stop the occasional unfortunate event from happening. Luckily, there are ways to protect yourself and your valuable items when moving from point A to point B.
If your moving company doesn't provide moving insurance for your piano or other large items, it will only add to the list of expenses you need to account for. Not only will this jack up your budget, but the lack of it can lead to even larger problems down the road.
In the event your piano is damaged, scratched, or scuffed up during the move, moving insurance will ensure that piano is replaced or the client is reimbursed. Losing your piano is the worst-case scenario in any situation. But moving insurance – like most other insurance – will provide a safety net in case that scenario occurs.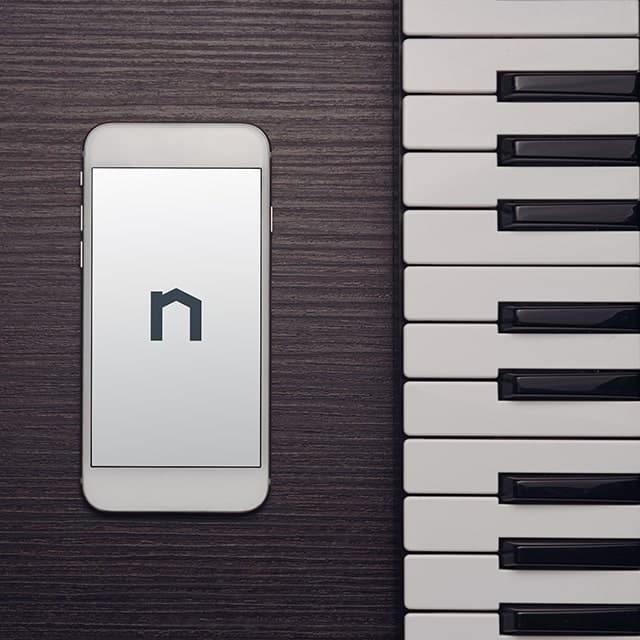 YOU CAN RELY ON NEXT MOVING!
If you're trying to figure out how you're going to move a piano – large or small – to your new home, office, studio, or commercial building, look no further. Next Moving is your trusted piano movers service with the capabilities of flexing to your needs. We don't care what kind of scenario you are in. We will get your piano from point A to point B safely and quickly.
Next Moving will provide the necessary amount of moving help, as well as the moving trucks, moving supplies, equipment, and expertise to make your next move a successful one. If you're stressed that hiring moving companies near me will run up your budget, we will always give out free moving quotes to anyone interested.
Don't fear moving day and don't avoid having to take care of your piano – there are professionals out there willing to do it for you! Our experience, customer service, moving insurance options, and knowledge in the industry are at your disposal. We can handle any move including long distance moves, local moves, and moves that require a large load.
When you're ready to make your next move your easiest move, give Next Moving a call. We are excited to contribute to your moving day being a success and look forward to speaking with you.
Contact us today
To get a free quote for your move! We are excited and eager to help you.