Delivery Window
0
When shopping for a delivery window service, it might be difficult to find one that can flex to your needs. You're bound to encounter a variety of different obstacles when trying to move something from one location to another. These obstacles will result in delays and disruptions that most moving companies won't be able to accommodate.
There might come a time when you need something picked up from someone – or somewhere – without anywhere to put it. We've seen it happen plenty of times. Someone will be in the process of purchasing a home, but it's taking longer than expected. Before you know it, you've already sold your house and have nowhere to put your belongings.
There are plenty of reasons why you might need some versatility when trying to move something, but most people won't expect that out of their moving company. What you're left with is way more stress and drama than originally intended.
If you have a pickup date, but not a delivery date, make sure your moving company is able to provide a delivery window service. This will increase your chances of a less stressful experience. Even if you have a delivery date that's days, weeks, or months away, we can store your items for you while you take care of things on your end.
CARGO DELIVERY WINDOW
When most people think of moving companies, they think of a house move. Believe it or not, some moving companies are available for businesses that need a cargo delivery service. Things are constantly changing in the business world. That's why you need a delivery service that will stand by you throughout it all.
If you run a business, you might need things picked up for your office or warehouse from time to time. Due to your busy schedule, it could be difficult to coordinate a delivery time with your moving company. You shouldn't have to change your schedule to meet the needs of the moving company.
In fact, it should be the exact opposite. If you don't have an exact delivery date or don't really care when your cargo arrives at your office, you can save money by allowing the moving company to give you a delivery window. Of course, your moving quotes will continue to increase the longer you ask them to hold your cargo.
These services are also great for businesses that are planning to move, especially for long distance moves. You might have more cargo, product, office furniture, and supplies when upgrading your office. Many people would prefer to get a head start on gathering all these items, but won't have anywhere to put it. Furthermore, they won't know exactly when they'll be moving into the office. Instead of a delivery date, a delivery window will give you the flexibility you and your business needs.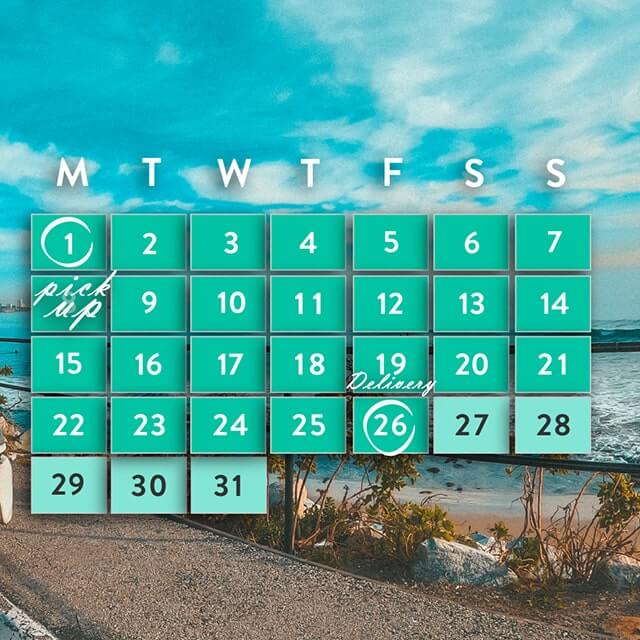 LOCAL MOVERS
A delivery window can also come in handy when dealing with local movers. But it's important to note that not all local movers will offer this option. Some moving companies won't have the added ability to store items for short or long periods of time. That's why they'll require an exact pickup and delivery date so they can properly coordinate things.
When you're dealing with the right company, they'll help you move from one house to another no matter the situation. It's more common than you'd think for people to sell their house before they've finished purchasing one. Most sellers will have a price and once they receive a good enough offer, they take it. On the other hand, those same people are going to be much pickier when choosing their new home.
It's better to hire local movers near me that offer you a delivery window option. In this case, you can relieve yourself of all the stress caused when trying to sell a home, purchase a new home, and keep track of your belongings. Your local movers can take a big weight off your shoulders so you can focus on making the best decision for you and your family's future.
Don't stress yourself out, don't put yourself in a position where you need to rush. Make it easier on yourself to maintain a positive attitude by hiring professional local movers that understand the sudden changes in plans that occur throughout the moving process.
LONG DISTANCE MOVERS
While a local move will often be much easier and less stressful, long distance movers will require a lot more planning – in addition to much more crisp execution. When looking at interstate moving companies, flexibility is going to be a higher priority than with local movers. In the event you don't have an exact delivery date, the right moving companies near me will provide all the best accommodations for a smooth delivery.
The great thing about a delivery window is you get to save money. In fact, the wider delivery window you provide, the more money you can save. This can't be said for an overnight delivery or a delivery that requires an exact delivery date. If you're looking for a cheap delivery solution, save yourself some money by avoiding exact dates.
Don't worry if your delivery date is going to be different than your pickup date. The right interstate moving companies will be able to compress a majority of your expenses into one bill. Spend less time worrying about your belongings and more time worrying about finding your new home.
IS YOUR NEW HOME READY?
When your lease is coming to an end, start planning right away. The more time you give yourself to execute your move, the better chance you have at a successful experience.
Whether you're moving to a nearby area, moving from a different state, moving a house, or moving an office, searching for moving companies near me can help give you the peace of mind you need when preparing. The sooner you start planning, the more money you can save with a delivery window.
When you've decided it's time to move, finding a new home is your top priority. While you'll want to take your time and not rush things, you'll also be on a time crunch. When you start looking early on, you'll probably close a new deal well before you move. This means you won't be rushed to pack everything up and get out.
When you don't have to rush, your moving companies don't have to rush – and they like that much! So much so, that they'll reward you with a cheaper price.
Even if you don't find a new home before you sell your old one or your lease expires, local movers and long distance movers can store your items for you until you've completed your search. If you're forced to stay at a friend's place or family member's home while you wait, you won't have to store all your belongings with them.
MOVING INSURANCE DURING THE DELIVERY WINDOW
One of the biggest stressors of moving is hoping your items are packed and delivered without damage. While professional movers help reduce that risk, they're not perfect. Even when moving yourself, which isn't recommended, moving insurance can help protect your items in the event something goes wrong. Unfortunately, most people don't take advantage of this because it only adds to their bills.
When you hire moving companies near me, they'll include moving insurance in their prices. From the moment they start packing your belongings to the moment they finish delivering them to your new home or office, moving insurance will help replace or reimburse the client of any damage – if any. This can help you remain confident, even knowing the inevitable could happen at any moment.
If you requested or were given a delivery window and the moving companies near me will be storing your items, you'll be covered under moving insurance the entire time they are in the local movers and long distance movers possession. Hello confidence, goodbye stress.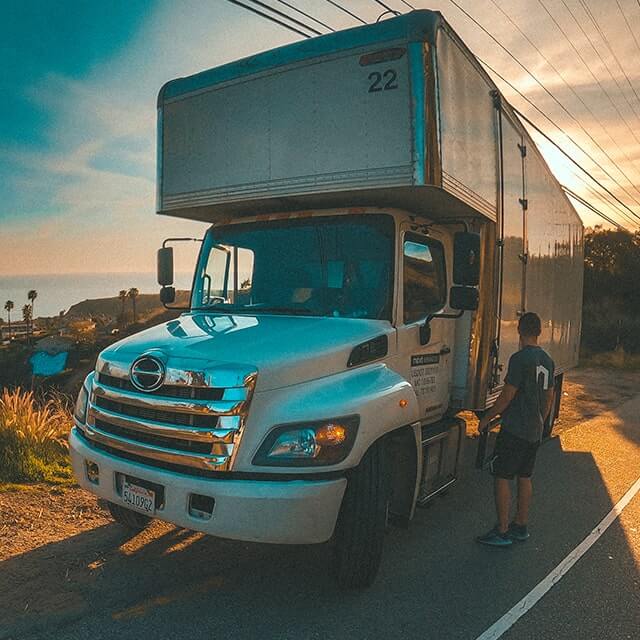 DELIVERY WINDOW FROM NEXT MOVING?
There's a lot that can change when moving a home or office. Even if you need a furniture delivery service, cargo delivery, or a storage service, finding the right moving companies near me can save you from the hassle of moving day.
If you're not sure whether your movers can handle a delivery with a separate pickup date, Next Moving can help. We take pride in our flexibility and versatility when it comes to all things packing, moving, and delivering. Equipped with the best supplies and over 15 years of experience in the industry, we can flex to any delivery window we encounter.
If you're spending too much time worrying about your belongings, save yourself the headache and request moving quotes from us. We'll take over the packing duties, loading and unloading of the truck, storage service, and delivery to the new home.
We believe you shouldn't have to lift a finger. If you believe that too, treat yourself the next time you need a delivery service.
Contact us today
To get a free quote for your move! We are excited and eager to help you.