Interstate Movers
0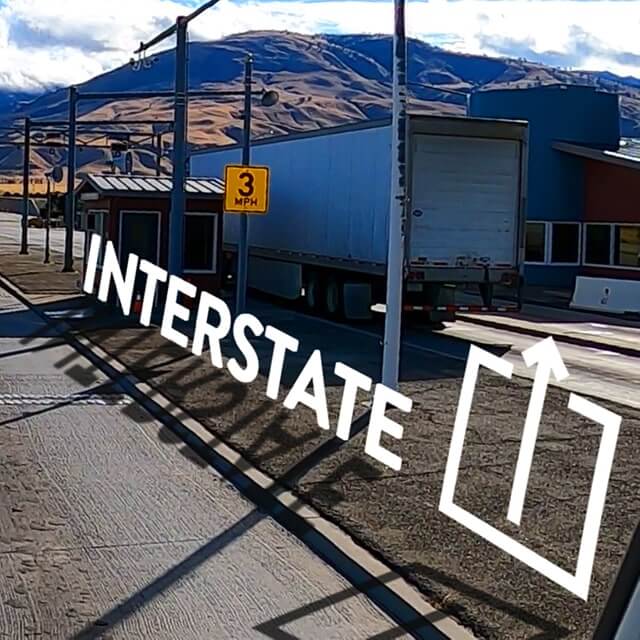 Some moves will pose bigger challenges than others, however, and being ready for them is easier said than done. While many people will attempt to move themselves, this will seem impossible at times. Don't worry, it's completely rational and 100% recommended to look into hiring professional interstate movers to help you get your items from point A to point B.
In the event of a long move, you'll need all the support you can get. Don't hesitate to seek help if your budget allows for it. You'd be surprised at how much you can save by leaving the job to a professional interstate moving companies.
If you cringe when you start to prepare for your moving day, then you join just about everyone else getting ready for a move. While this day is feared by most, there are ways to make it much more manageable for any individual. When the right measures are taken, moving day will feel like any other day to you.
WHAT ARE INTERSTATE MOVERS?
When you hear the phrase 'interstate movers', you might be a little confused as to what it means. When you're attempting an interstate move, it means you'll be traveling to a different state. This can either be a neighboring state or a state across the country. No matter how long of a distance, interstate moving companies will be a spectacular addition to your moving day.
Moving to a different state will pose its fair share of frustration for anyone. And adding the physical stress of packing and moving yourself can tip you overboard. You'll already be tasked with preparing your life in a new state, getting settled with a job, figuring out your commutes everywhere, the list goes on.
Interstate movers will help you to handle the packing, loading, and unloading of your belongings. This will give you the necessary time to get familiar with your new neighborhood. You can get your kids ready for a new school, a new family doctor picked out, get your cable and internet transferred, and have the energy left to unpack within a reasonable amount of time.
ARE INTERSTATE MOVERS EXPENSIVE?
Before you start searching for long distance movers, you'll want to set a reasonable budget for your move. Interstate moving companies will cost more than a move within your current state. Still, you'll run the risk to see your budget torn apart if you decide to move everything yourself.
Most moving companies will take a variety of factors into consideration before determining the cost of the move. The exact distance, the weight of the belongings, the amount of moving trucks needed, the amount of movers needed, and the amount of extra labor involved will all contribute to the estimate you receive from interstate moving companies. Even overnight delivery will be available in some cases, but that can also cost more.
Without professional movers on your side, you'll run the risk of unexpected costs creeping their way into the moving process. Injuries, damaged items, damaged property, high traveling costs, and many other costs can run your budget much higher than imagined.
WHY DO CERTAIN LICENSES MATTER?
When transporting a large load of items across state borders, you will need to ensure your interstate movers have all licenses and permits to do so. Your movers will need the necessary paperwork when crossing several states.
Without the proper paperwork, you could experience major delays on moving day when interstate movers are stopped at a scale. All states have different laws. Make sure your movers are legally allowed to move your items from one state to another. This can save you valuable time down the road.
Moving insurance will also be a top priority when preparing your move. There are a lot of things that can go wrong when taking the role of long distance movers. To know your items are safe in any situation can relieve some of that stress you've been carrying around with you.
PROFESSIONAL DRIVERS GET YOUR ITEMS THERE SAFELY
When it comes to driving long distances in a large moving truck, most people won't have any experience doing so. In fact, many people won't have any experience driving a moving truck whatsoever.
There's a special skill involved when driving something that large with that much of a load behind it. Not to mention the amount of pressure involved when tasked with keeping these items safe and free of damage.
When you hire interstate movers, they have the necessary experience driving moving trucks so you can feel confident in them the entire way. Everything from parking, driving in tight spaces, heavy traffic, or even driving up mountains, moving trucks are difficult – not for those that have been doing it for years, though.
MANAGING A MOVE WITH UNPREDICTABLE WEATHER
If you think driving a moving truck is difficult, try doing it in tough weather conditions!
Much like states will have different laws when driving a moving truck, they'll also present different weather conditions. Many people who try to move themselves don't take weather into account – same with inexperienced long distance moving companies. Not only can this cause a delay on moving day, but it can put your items at an increased risk of damage.
Some weather conditions, like snow, might call for special chains to be placed on the wheels. Another game changer is waterproof moving trucks, keeping your belongings dry when traveling through any rain storm.
Imagine hauling a large moving truck through mountains during a snowstorm. Sounds impossible, right? These are the types of situations that professional interstate movers will avoid. There's a lot to learn when it comes to making a long distance move successful. Most of us won't have enough experience to do it right. Thanks to moving companies in your area, this isn't a concern.
DO IT RIGHT WITH NEXT MOVING INTERSTATE MOVERS
When preparing for your next long distance move, look no further than Next Moving – it's in our name. We have over 15 years experience in this industry. We helped over 16,000 customers, and have served over 8,000 different zip codes.
With Next Moving, you receive all the best support, moving supplies, moving trucks, equipment, professional long distance movers, and the general knowledge of getting your items to your new location safely. You can limit your delays, distractions, disruptions, and budget with our expert help.
We take great pride in flexing to our clients' needs. If you need to cross one state or several states, we are your trusted moving company. Even if you need overnight delivery, we'll be able to work with you.
We hold all the right permits or licenses and are knowledgeable on the different state laws or regulations that we might encounter during the trip. We'll be able to plan the best route and take precautionary measures to ensure your items from point A to point B in a reasonable time.
When you're ready to take your move to the next level, reach out to your experts at Next Moving. You'll be doing you and your family a favor by limiting the amount of stress and frustration encountered on moving day.
With our help, you can consider your next move your easiest move – and that's a beautiful thing.
Contact us today
To get a free quote for your move! We are excited and eager to help you.