Intrastate Moving Company
0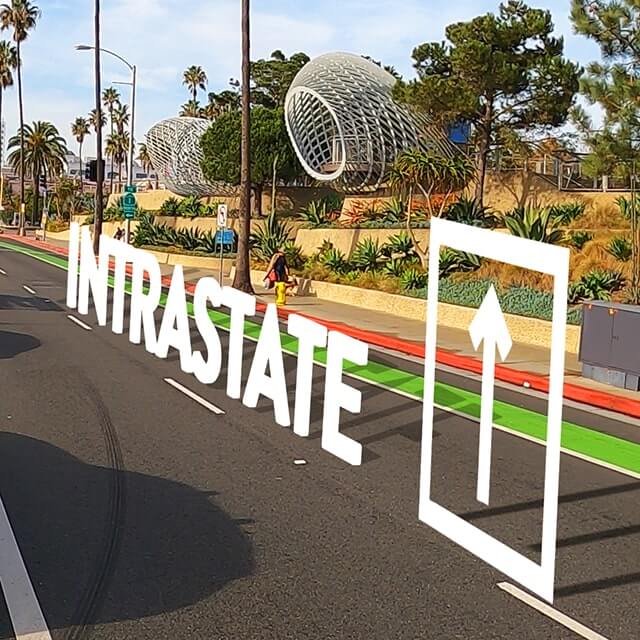 You'll come across plenty of obstacles throughout the moving process. If you were planning on doing it alone, you could be putting your valuable belongings and your health at risk. Much like you would hire a plumber to fix your sink, you should always consider hiring intrastate movers to ensure safety when moving within one state.
Moving will always look much easier than it is, so we normally procrastinate and slack off until the last minute. It's not until we start packing that the stress, frustration, and panic appear. It's common to underestimate just how much stuff you have in your home. It could take days, weeks, even months to properly sort through everything, pack it up, and get it to your new home safely.
Whether you're making a short move or a long move within the same state, professional intrastate movers can turn your moving day into a joyful day. Still, both types of moves will present different challenges and being prepared for them is in your best interest.
WHO ARE INTRASTATE MOVERS?
This might seem like a fancy word with a fancy meaning. Indeed, an intrastate move we can simply define as a move within state boundaries. If you plan on moving to a different area in your current state, that move would be considered an intrastate one.
Many people will take these moves with a grain of salt, thinking it will be a piece of cake. Unfortunately, that type of thinking will only lead to disappointment down the road when you find yourself rushing around on moving day trying to get everything done.
Luckily, there are professional local and long distance intrastate movers that do this for a living. They can make this process much easier for any individual or family, allowing you to enjoy the experience of moving into a new home. An intrastate move might not be as stressful as an interstate move, but don't let that fool you. Every move is going to be difficult without the right moving help.
THE MANY CHALLENGES WHEN MOVING YOURSELF
When ready to move to a new neighborhood, many people will decide to do it themselves. This might seem like the logical and cheapest way to go, especially if you have moving help from friends. Indeed, it'll lead to a variety of issues both short term and long term.
Since the average person won't have enough experience packing and moving, they won't have the necessary tools, supplies, equipment, trucks, knowledge, or techniques to do the job right. As a result, people that attempt a move without professional intrastate movers will put themselves at risk of injury and put their items at risk of damage.
Let's be honest, you've collected a lot of items over the years – most of us are good at that part. If you were to ask someone to pack everything they've collected into boxes and load it into a truck, they're probably going to cringe, sigh, or catch an attitude.
That type of mindset will never get anything done right or on time. You'll end up throwing everything into one box and pack it into the truck without a strategy. You won't take the precautionary measures when protecting your items.
By the time you get your items into the new home, you're left with items covered in scuff marks, damaged belongings, misplaced items, and a sore back. You'll likely have to take multiple trips as well, making your travel time just as bad as an interstate move.
BENEFITS WHEN HIRING INTRASTATE MOVERS
You should reach out to professional intrastate movers to handle your intrastate moving day. You'll immediately increase your chances of getting your items to your new home safely, efficiently, and without worry.
Here is a list of the major benefits you receive when hiring moving companies near me:
They pack your items for you, saving you a lot of time
They are experts at taking apart and putting back together furniture
Moving insurance will protect your items in the event of damage
They utilize the most productive moving supplies and equipment
They do all the planning for moving day
You won't have to drive a big truck (or park it!)
They always know the best routes for intrastate moves
They can help with overnight delivery when you're in a pinch
Prevent the risk of injuring yourself (you won't have to lift a finger!)
Compress a majority of your moving budget into one bill
You'll be surprised at how quick and effortless your local movers will make things look. Before you know it, you'll be unpacking your things into your new home with pure satisfaction. All the stress you normally feel on moving day will turn into joy as you have the time to meet your new neighbors and get settled in.
ARE YOU READY TO MOVE? NEXT MOVING CAN HELP!
When you're struggling to figure out how to get through your intrastate move safely and efficiently, Next Moving can help you from start to finish. Even if you need to schedule a move in advance, we can work that out for you. Also, we can give you the necessary resources to start preparing right away.
We understand the stress involved, that's why we do our best to absorb as much of it as possible. There's more to moving day than frustration, physical pain, and unexpected costs. In fact, it's supposed to be an enjoyable time for you and your family. Unfortunately, most people that move themselves will be too tired to enjoy the thrill of decorating your new home.
At Next Moving, we ensure that you have the time necessary to take care of all the errands you need to well before moving day. This means you'll get to spend moving day getting settled in, comfortable, and adjusted to your new neighborhood. Even if you require overnight delivery, we'll have the manpower to accommodate that.
Trust us, there's a whole other side to moving day that most people have never experienced. Luckily, your next move doesn't have to be the same as all the others. We can't wait to help make your next move your best move.
Don't hesitate to request your free moving quote today!
Contact us today
To get a free quote for your move! We are excited and eager to help you.