Furniture Moving Services
0
Moving from one house to another isn't the only time you'll need professional furniture movers on your side. You'll find yourself in plenty of situations throughout your life where you don't have a truck big enough or enough manpower to move something. Furniture, appliances, pallets, and cargo deliveries are best left to professionals that know what they're doing.
If you're in a tough situation and need extra help, researching furniture movers near me or cargo delivery service can save you or your business valuable time and money. It'll also save you from the added risk of personal injury when you leave the heavy lifting to a professional.
Many people underestimate the versatility most moving companies have. But many delivery services they provide can help you better prepare for the future. You, your family, your employees, and anyone else involved in the delivery will appreciate the reduced stress.
FURNITURE MOVERS AND DELIVERY SERVICE
You just purchased a new piece of furniture from your local furniture store. But you don't have a way of getting it to your home. Even if you're planning on purchasing new furniture, but haven't yet due to this same issue – furniture movers can help!
IKEA delivery services and other businesses don't always handle your furniture with care and the pricing can be extensive sometimes. If you're looking for a cheaper alternative, searching online for furniture movers near me can save you a headache.
Furniture movers will be able to pick up the furniture and deliver it to your location. Also, they can help you assemble it and place it where it needs to go. This whole time, you don't have to lift a finger. You can go from buying to enjoying in no time at all!
Furniture movers can also come in handy when you spot something on the side of a curb while driving, but don't have the necessary equipment to get it to your house. Think of all the things you've passed up on OfferUp or CraigsList because they didn't offer furniture delivery?
If you had furniture movers in the back of your mind, you would've gone ahead and bought it.
APPLIANCE DELIVERY
Much like furniture, appliances can cause frustration when you don't have the proper supplies, equipment, and trucks to transport it. Inexperienced and untrustworthy appliance movers will only scratch, dent, scuff, and damage your items during an appliance delivery. If you don't have any confidence in your local or long distance movers, you're better off doing it yourself.
Luckily, there are professionals out there that know what they're doing and take their job seriously. They understand how expensive these appliances are and they will treat them like their own. What you'll get is an appliance delivery that exceeds your expectations – including help to install it.
Professional appliance movers know all the best techniques when carrying the appliances, and moving it inside the house. If there are stairs involved, lack of a freight elevator, tight parking spaces, or any other disruption, your appliance movers will know how to work around it with ease.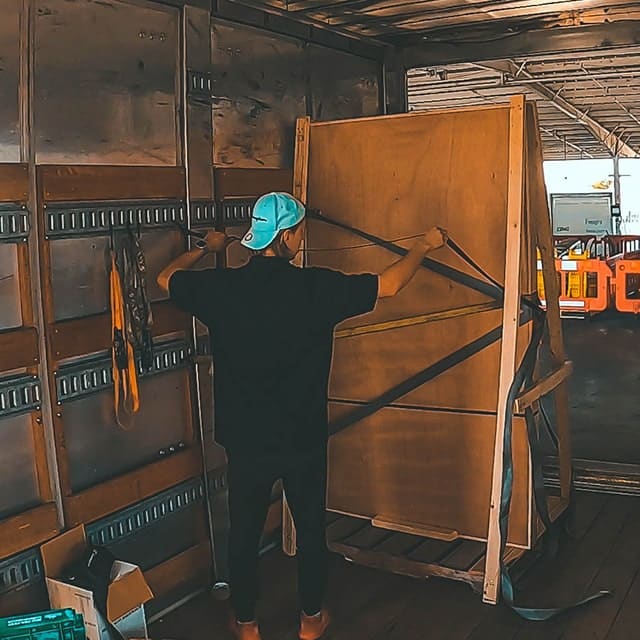 FURNITURE MOVERS AND CARGO DELIVERY FOR A BUSINESS
When you own or manage a business, transportation services will become your new best friend. They will be able to help you with freight delivery, shipping, and cargo delivery. Even if you are planning to move your office or warehouse, local and long distance movers can help deliver your items to the new location.
Many businesses still elect to use large CDL trucks for all their delivery needs. Even with small deliveries that only include one pallet or a few boxes. If your office or warehouse is located in a tight space with limited parking, CDL trucks won't be very productive. This can truly run up your delivery costs and will continue to eat into your company's budget. You own a business to make money, not waste it.
If you thought moving companies only handled furniture or appliance relocation, you were wrong. In a world where people and businesses are moving every day, you need a reliable company that offers delivery services.
IN-A-PINCH DELIVERY
It doesn't matter what you're moving or where you're moving to, time can become an issue at any point. You might find yourself "in-a-pinch" when you suddenly find out you have to move. There are plenty of things that can go wrong, but having a flexible delivery service can save you from disaster.
Let's say your husband is getting a promotion at work that will require a move to a different state. Even worse, the move has to happen in a matter of weeks. The point is, life can change with the blink of an eye and we will rarely be ready for it. Having professional help to get you and your family's items to your new home safely can give you a chance to breathe and relax during this stressful time.
When it comes to businesses, express delivery and overnight delivery can run way too expensive when going the traditional route. Even if you're just trying to deliver something across town, you will be losing valuable time in your workday to take care of it. Retailers can make use of these services when sending products from one store to another in the event of a shortage.
Just because you've been placed in a tough position doesn't mean you have to fold and give up. There's no shame in asking for a little help from a delivery near me service
DELIVERY SUPPLIES AND EQUIPMENT
When you are preparing to have something delivered to your home or office, make sure the proper supplies and equipment are being used. Without it, your movers will take an extended amount of time to make the delivery and you will end up paying for it.
If you need a furniture delivery, the professional movers will have the necessary moving straps, moving boards, and lift ramps on their truck to ensure a safe and quick delivery. With appliance movers, moving blankets and shrink wrap can help prevent scuff marks, damage, and doors from opening.
Lift ramps and side gates will also become useful when delivering pallets to businesses. Whether you have a small or large freight, the professional movers will use the proper truck to complete the delivery. This helps you avoid paying for a CDL truck when a normal box truck will suffice.
Having the right supplies and equipment is one of the most important things when delivering or shipping something. People who try to do these things themselves will only see their shipments end in disaster more times than needed.
DELIVERY WINDOW
Adding to the flexibility most delivery services offer is the option for a delivery window. If you need something picked up, but don't have an exact delivery date that you prefer, your movers can give you a delivery window. This is a cheaper option that will allow you to have something taken out of your way.
When given a delivery window, your movers will be able to store your furniture, appliances, or other items until you're ready for them to be delivered. This is a great option for anyone who recently sold their house before closing a deal on a new one. Instead of paying for storage, you can have the same company delivering it to you store it for you.
Making sure your needs are being met throughout the whole moving process is your top priority. Some companies won't have the experience to effectively prepare, manage, and execute a delivery flawlessly. Don't be scared to be picky when searching for professional delivery near me.
BENEFITS WITH DELIVERY SERVICES
There are plenty of benefits to allowing a third-party company to take over your moving and delivery needs. It doesn't matter if you need a furniture delivery, appliance movers, long distance movers, cargo and freight delivery, or shipping for your company. Finding the right delivery service can save you time and money.
Here's a list of the most important benefits when hiring an appliance, cargo delivery, or furniture movers near me:
Deliveries will be on time with the ability to change to your needs
Fewer expenses for transportation
No risk or liability for the individual or company
Insurance is available to protect your freight and cargo when in the company's hands
More time to focus and coordinate your other business duties
Delivery window option for when you don't know an exact delivery date
Overnight delivery when you're in a pinch
Build a rapport with a company that also offers packing, moving, and other labor services
Experience and reliability are more precious than most people consider
It's easy to get overwhelmed by the stress and drama that always seems to find its way into our lives at the worst time. If you're having trouble managing the consistent deliveries you need to be done on a daily basis, it's time to hand those duties over to someone that can. There's a lot of benefits available when you invest in the right things. Otherwise, you'll just see money going right down the drain.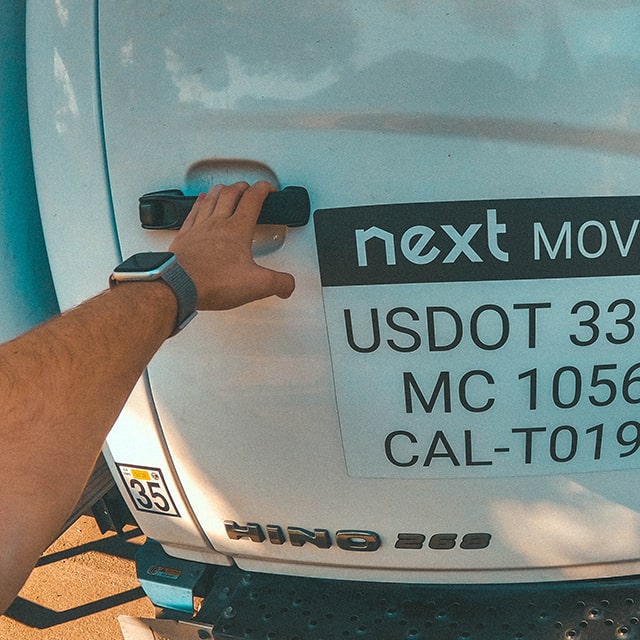 FURNITURE MOVERS FROM NEXT MOVING
We're all busy people. We're running around all day, working, taking care of our families, taking care of ourselves, it never stops. While you might not have time to pick up your new furniture, our professional furniture movers do. In fact, it's their job to do it!
At Next Moving, we take great pride in our ability to flex and bend to our client's needs. We understand how business works. After all, we are one. Our job is simple – make your jobs easier and take a little bit of stress out of your day-to-day lives.
With over 15 years of experience in this industry and over 16,000 clients helped, it's safe to say we know how to deliver your items safely and in a timely manner. If you're interested in professional cargo delivery or furniture movers near me, give us a call to receive a free quote.
Your next move or delivery can be closer than you think. Luckily with Next Moving, you'll have nothing to fear – even when the unexpected happens.
Contact us today
To get a free quote for your move! We are excited and eager to help you.