Moving & Storage Company
0
Moving companies aren't only good for deliveries and packing up your house. They can also manage your storage solutions if you don't have room for your items at any given time. Having local movers and long distance movers that can provide a one-stop solution for all of your needs can save you from a lot of stress.
There are going to be plenty of obstacles you'll encounter – whether at home or at work – that might call for a delivery date that's different from the pickup date. Whatever the case may be, we don't always have extra storage units in our homes or offices. If you're trying to sell things you don't need, it could take months before you find a qualified buyer.
WANT TO GET A HEAD START ON YOUR MOVE?
If you're planning on moving to a new home in the near future and want to get a head start, it's always a good idea to start packing your small items immediately – especially the ones that you won't be needing. If you find yourself getting to a point where you're several weeks away from moving and you already have a majority of your things packed, you can have your local or long distance moving companies get these items out of your way until you're ready to move.
One of the hardest parts of packing is the constant clutter you're stepping in. When you get to a certain point in your packing, it could be a blessing to have someone come in and remove the things you won't need. This will give you a much cleaner space to finish the rest of your packing. Just having the clutter removed alone will relieve a majority of the stress you're feeling.
This can also be extremely beneficial to a business that is moving to a different location. Time is going to be a top priority and getting a head start will only make things easier. Moving companies will have the proper moving supplies to get your items out of there quickly. You'll know your items are safe with professional moving companies near me, even when they're storing your items.
ARE YOU FALLING BEHIND ON YOUR MOVE?
We aren't always going to be lucky enough to get a head start on our move. Sometimes we have to move with little warning, while other times we procrastinate until the last minute. Either way, you'll be left with a total panic on your hands without enough time in the day to do things properly.
You'll end up rushing yourself, throwing all your items loosely into the same box with no organization, and stuff the moving truck as quickly as possible. This will only result in damaged items, risk of personal injury, and a whole lot of frustration. Essentially, you'll just be picking up a mess. Then throwing the mess into a truck. And then moving the mess into a different home.
That's not what moving process should be about. Moving should be a fresh experience that allows you an opportunity to part with all the things you don't need and remove the clutter you've collected over the years. Just because you didn't have a lot of time to move doesn't mean you should have to rush yourself.
Moving companies can store your items in their storage units while you search for a new home or office. Their ability to pack things quickly while keeping everything organized will take a lot of weight off your shoulders. Instead, you can focus on getting you and your family into the right home without any pressure.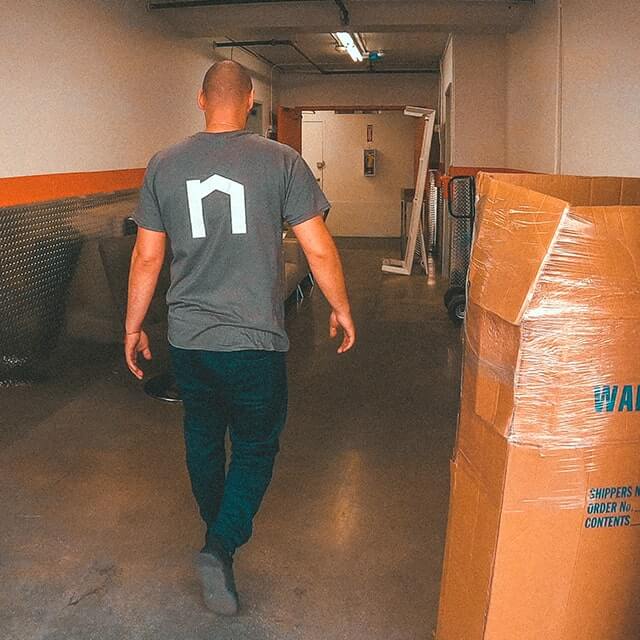 Contact us today
To get a free quote for your move! We are excited and eager to help you.