Moving and Storage Services
0
To meet your relocation requirements with on-site and portable options, Next moving company can conveniently and securely help you make your move easier at affordable rates. To enjoy flexibility with your move, hire our professional movers.
Moving and Storage Solutions Offered by Next Moving
Want some leeway in your house-hunting schedule? Next Movers, a premier long distance moving and storage company, offers temporary and permanent storage options to meet your particular needs. As part of our comprehensive moving and storage services, we provide secure storage at one of our secure facilities across the United States.
Deliveries and home packing aren't the only things the next movers may do for you. They can handle all the logistics for you if you need extra storage space. Having local and long-distance movers who can meet your demands in one convenient location may relieve a lot of pressure.
We've discovered that customers who renovate their houses, downsize, or in between residences benefit from our on-site, full service moving and storage facilities.
Our full-service moving and storage company provides several storage unit solutions of varying sizes to accommodate your specific storage requirements if you have a few boxes, many crates, or inherited antique furniture.
During Moving, Storage Facilities Must be Secure
Relocating may be a time-consuming process, and we get that. Our moving and storage companies can help with that. We provide packaging, moving, and storage services from trained professionals to simplify your job. If you need storage, our seasoned packers can safely and efficiently pack your items and transport them to our clean and secure storage facility.
Our flexible storage units allow you to ensure your belongings are safe and secure for however long you need, as we know your schedules can be unpredictable. So, whether you're relocating out of a house or a condo, you can rely on moving and storage companies that offer storage to take better care of all you need.
Our goal is to make your move and storage experience as pleasant as possible. The following moving and storage services help with all those challenging tasks. So don't put it off any longer; call on our assistance right away.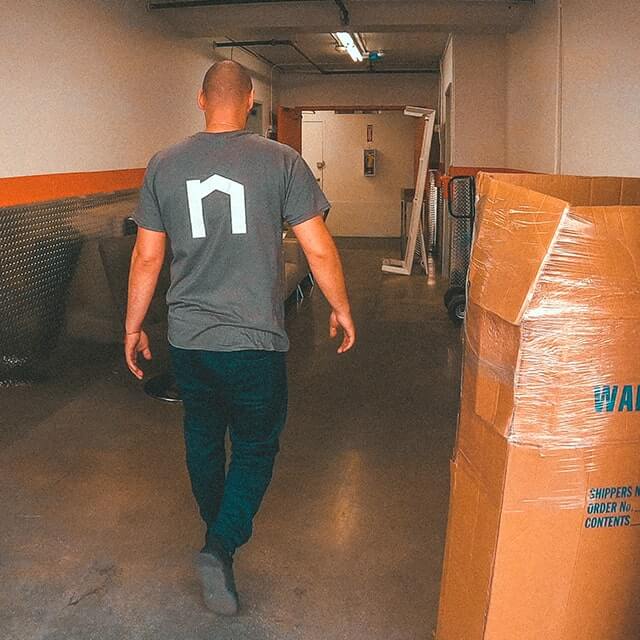 Contact us today
To get a free quote for your move! We are excited and eager to help you.