Moving Supplies
0
Many people dread moving day, especially following the long process of finding and applying for a new home. It's not just the packing that can take up an absurd amount of time. The loading of the truck, transporting your valuables, buying moving supplies or packing materials such as moving blankets, wardrobe boxes, boxes for moving, moving straps or shrink wrap, and unloading the truck into your new home only adds to the hard work.
By the time you have gotten everything into the home, you're too exhausted to unpack and start to settle in. This can truly take away from the celebration of your new home, leaving many to search for a solution to make this process easier. A moving company can provide all of the services you need to get your belongings to your new home safely.
When the idea of hiring a moving company arises, it might seem like a significant addition to your expenses. Many people underestimate the cost and risk involved in handling moving day alone. They expect it to be merely a long day of hard work. But it can become so much more than that without the proper moving supplies, moving equipment, and techniques.
A moving day that limits stress, sweat, injury, and fear of damaging your valuables is something everyone dreams of when moving, but is also unrealistic. Hiring a moving company can change that.
PROPER MOVING SUPPLIES IS THE KEY
Many moving companies will provide insurance and general liability to give you greater peace of mind on moving day. Although this is an essential benefit of hiring a moving company, you also want to know none of that will be necessary.
Companies that provide the best moving supplies and strategic techniques when packing, loading, and unloading can eliminate any doubt in your mind. These are the things that can cost you extra money during the moving process. Most moving companies provide them at no additional cost to your move.
Saving money is a huge factor when deciding on hiring a moving company or not. Here are just some of the ways they can give your belongings maximum protection – aside from providing insurance and liability: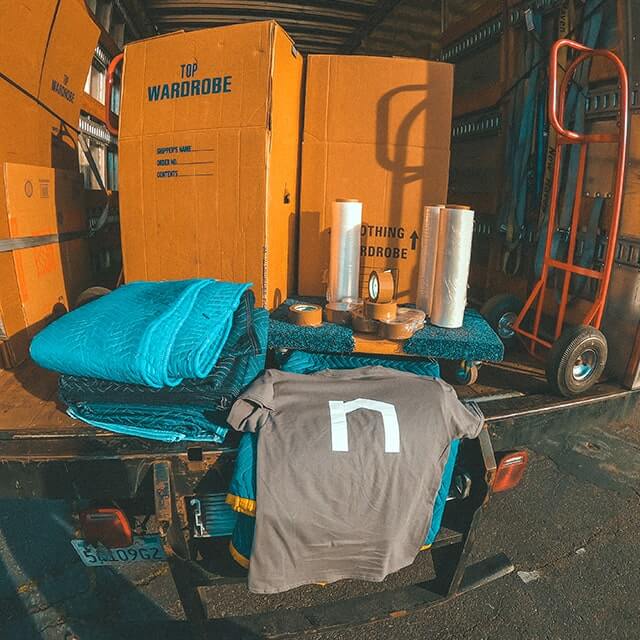 MOVING EQUIPMENT
You might be looking at some of your furniture or kitchen appliances and wondering how you're going to move that. Most people don't own a heavy-duty dolly or moving straps and don't feel comfortable purchasing something they'll likely use once. Renting one will only increase expenses. A moving company has the best equipment to move your large and heavy stuff.
MOVING BLANKETS
When moving large furniture or appliance from your old home into the truck, then into your new home, you risk scratching and breaking your things. Moving blankets provide a secure layer of protection to prevent this damage that can lead to unwanted repairs and replacements.
PIANO BOARDS
Owning a piano has many benefits, except on moving day. Of all the furniture you move, this will likely be the most valuable thing and will require the utmost care. Piano boards make transporting your piano from home, to truck, to home so much easier, limiting the risk involved.
BUBBLE WRAP
Let's be honest, bubble wrap is like duct tape in that it comes with many different uses. It can help protect glass and dishes from shattering during the moving process. Also, it can help keep your artwork free from damage and furniture free from scratches.
WARDROBE BOXES
We often have dresses and long coats that stay hung in our closet forever to avoid wrinkles. This can be tough to avoid when moving and packing everything into suitcases and moving boxes. With wardrobe boxes, you have the convenience of keeping your apparel hanging during transportation.
SHRINK WRAP
Shrink wrap will become a mover's best friend, especially when utilized with bubble wrap. This clingy material can help keep drawers and doors on furniture closed during the moving process. Also, it is effective with condensing items like rugs into easier-to-move-and-pack sizes.
PACKING MATERIALS
Tape, tape, tape, oh how we love tape! Without it, your boxes for moving will be flat, and your items will be all over the place. Many people even use tape to hold tiny screws, nuts, and bolts to furniture. Packing tape, shrink wrap, wrapping paper, and bubble wrap are all necessary packaging supplies that often get neglected in the moving process.
There's nothing worse than starting to unpack in your new home and coming across broken items in moving boxes and valuables that endured scratches and tears. A moving company can help supply all the needed equipment to eliminate these threats on moving day.
Let's not forget about moving trucks! This very well could be one of the most valuable pieces of moving equipment provided by moving companies. When moving by yourself, you have to drive to a facility that rents them out. You have to personally drive back and forth from old home to new home and return the truck from where you got it.
Did I mention you'll likely have to pay for gas? A moving truck can make your move much more expensive than imagined. The added amount of driving will only add to the frustration, especially if you've never driven a box truck that size before.
With a moving company, you have trained professionals at your disposal that do all of this for you.
TAKE ADVANTAGE OF HIGHLY TRAINED MOVERS
Moving supplies and moving equipment are only half of the benefit when hiring professional movers near me. The movers put in all the hard work so you can focus on settling into your new home.
Imagine waking up on moving day, going about your normal routine – which could even include a day at work. And then all of your belongings have safely been moved into your new home. It might sound surreal, but this is where moving companies can hold a lot of value when moving.
Everything from knowing how to safely remove your belongings from your home without damaging them, to knowing how to properly load the moving truck and drive carefully to prevent a bumpy ride can be handled for you.
Professional local and long distance movers are also highly trained in parking these large vehicles. This can become tricky in tight spaces and parking lots that don't allow easy access. This can lead to more frustration and even put you at risk of an accident.
THIS IS WHY YOU SHOULD HIRE PROFESSIONAL MOVERS:
Ability to navigate roads and handle your belongings
Professional movers are reliable due to extensive training and effective technique
They are held accountable for delivering your valuables to your doorstep safely
They are much quicker than attempting to move with your help
Packing and loading techniques allow for fewer trips
You won't do any heavy lifting
Making sure no item gets left behind
Professional moving equipment allows for less damage to goods
Extensive knowledge will allow your questions to be answered throughout the process
You don't need to beg or bug any of your friends and family to help
The experience that comes with a professional moving company can go a long way in making your moving day one to remember – not one you'll want to forget. Finding a new home is a significant milestone for any individual or family, but it often doesn't feel like one.
A moving company can help you enjoy the process instead of hating it.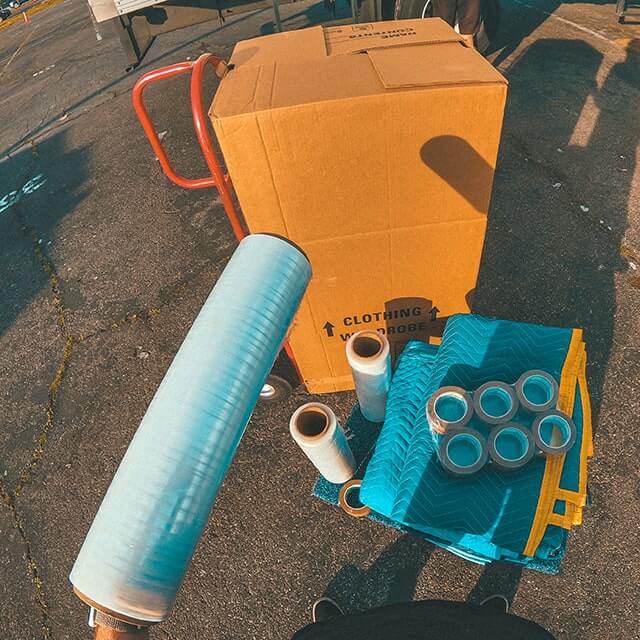 NEXT MOVING HAS ALL THE MOVING SUPPLIES YOU NEED
At Next Moving, we take great pride in giving our customers a moving experience with minimal stress, hassle, and anxiety. There's a lot to hate about the entire process of moving, but luckily we love to hate it for you.
We use the most effective moving supplies and moving equipment when packing and loading your stuff into the moving truck. That's why all your belongings will be free of scratches, scuff marks, tears, and other damage.
We provide heavy-duty dollies and professional piano boards to move your large furniture from home to truck efficiently. The use of moving blankets offer extra protection against scratches. Shrink wrap and wardrobe boxes allow for a condensed truck that makes use of every bit of space.
With the variety of moving supplies and equipment, Next Moving can be trusted with making your moving day a success. Not only do we provide all the equipment for free, but also moving blankets, wardrobe boxes, moving straps, shrink wrap, tape, and many more.
We can also provide regular moving boxes if you come to find you've run out while packing. This can help save you a trip to the store or storage facility to pick up more.
If you're preparing for a move and are looking for professional and expert help, contact Next Moving today!
Contact us today
To get a free quote for your move! We are excited and eager to help you.