Mover Helpers
0
If you've always attempted to handle a move by yourself, then you have the wrong idea about what moving day is supposed to be like. Even if you're just trying to move a large piece of furniture or piano into another room in your house, you need professional moving help.
Think about it this way. When your plumbing breaks, you're going to call a plumber to fix it because that's what they do best. If you have a leak in your roof, you're going to call the roofing company. Same goes for electric issues, flooring, HVAC, whatever the case may be.
If this is how we handle everything else, why not handle your moving day like it? There's a professional for anything and everything out there. These people can figure out what works best, what's most effective, what's safest, and what's going to get your valuable items to your new home safely.
This is especially true when purchasing furniture from a store like IKEA. These are likely to include a million working pieces with limited instructions on how to put them together. Leaving this stuff to the professionals will make a world f difference in any scenario.
Before even attempting anything yourself, you should pay attention to the numerous risks involved. Hiring professional local movers will always be in your best interest – physically, mentally, and financially.
Do You Need Professional Moving Help?
Whether you're trying to move something, take something apart, put something together, or transport something that's large or expensive, you won't want to take any chances with it. The second something goes wrong, regret will find its way to the surface and you'll be left with that ugly feeling in the bottom of your stomach.
When you move something without professional movers, you put yourself, your loved ones, and your budget at risk. It's very common for people to suffer injuries when trying to move something that's too heavy for them to handle. Some injuries will be more serious than others, but they will all have some sort of an effect on your life in the long term or short term.
When injuries arise, so do the medical bills. This is where your bank account can take a hit, causing you to wonder whether it was all worth it. In addition to the risk of damaging your body, you run the risk of damaging your valuable belongings.
Trying to move anything by yourself is never a good idea. Even if you complete it successfully the first time, you'll likely get too confident the next time – you're bound to have an unfortunate event happen at some point. Whether you're moving something 20 feet or all the way across state, you should hire a helper.
Don't Pack Yourself, Hire A Helper Instead
Believe it or not, there is a way to screw up your packing efforts when preparing for a move. Not only does the average person have minimal experience packing properly, it's something a majority of us can't stand. When you're trying to complete a task that you're not dedicated to, it's bound to not be done right.
Many people won't appreciate the time, energy, and amount of planning involved in packing. Even simply loading a truck, unloading a truck, or taking something complex apart to make more room when packing, there's a lot that goes into these things being done properly.
When you don't put this time in to ensure an organized packing session, some of your items you will probably never see again. It happens all the time when you go to unpack and suddenly can't find an important item to you. Whether it was misplaced or damaged, not taking the quality measures needed when packing will only lead to disappointment.
Hiring professional moving help can give you an experienced and knowledgeable set of eyes on your team. Everything from breaking things down, putting them back together, boxing things up, labeling them, managing an inventory of every item, and maintaining the item's condition are some of the perks you receive when you seek moving help.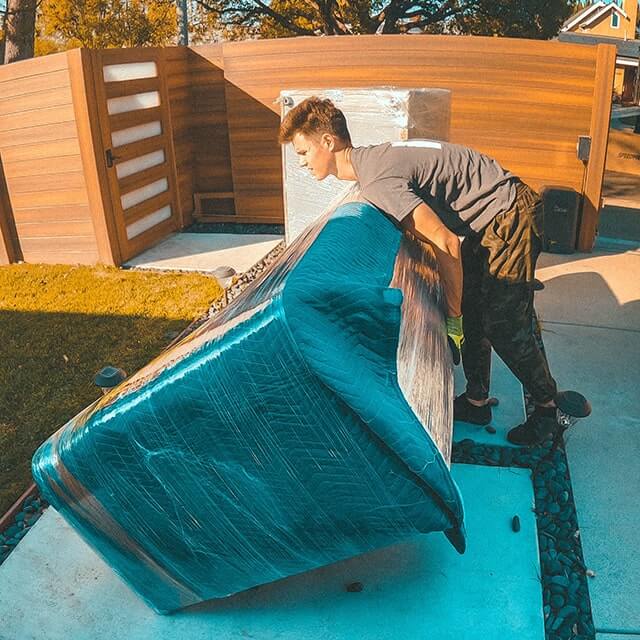 DO YOU HAVE THE PROPER MOVING SUPPLIES?
Moving companies offer a lot more than just an extra set of hands. Much like anything in life, there are several tools, moving supplies, and moving equipment available. They make your move easier, safer, and quicker, no matter the size or the length of the move.
Unfortunately, a majority of people won't make use of these tools and some don't even know they exist. Without them, you increase the risks detailed above – which no one wants. Either that or they try to use the wrong equipment and end up making things worse.
When you hire a helper or professional moving help to help you with your mission, they will do a proper analysis of the situation to determine what will be needed. For large items, a heavy duty dolly or moving board will present an easy moving solution – no matter the distance. If the item will be transported somewhere by car or truck, you'll likely need moving blankets, moving straps, boxes for moving, or shrink wrap for moving to avoid damage.
There are plenty of moving supplies and packing materials out there to help you out. But no one will understand how to utilize them better than professional local movers and packers. If you're looking to gain confidence during your move, limit your risks and hire a helper.
PROFESSIONAL MOVING HELP IS ALL ABOUT TECHNIQUE
It doesn't matter if we are talking about selling product, playing basketball, building a house, or moving large furniture, technique is very important to being successful at whatever you do. While we have all heard the phrase "lift with your legs, not your back," we are all victim of going against that belief – even though it's the easiest technique to remember.
When it comes to hiring a helper or professional moving help, these things are a habit. As a result, they are able to do their job effectively and maintain productivity without disruption. The average person might neglect these techniques when moving, but a professional moving helper will have it under control.
Remember, your main goal when you want something moved is to do it as quickly and safely as possible. Why would you want to continue putting you and your loved ones at risk of seriously injuring yourselves? As much as you might want that piece of furniture moved to another room, it's not worth the pain you can encounter from trying it yourself.
PROFESSIONAL MOVING HELP INCLUDES TRUCKS, TOO!
Obviously, you won't need a moving truck if you're transporting something to another room in the house. Still, there will come times when you need something moved elsewhere. This can be your office, your new home, a friend's house, or a family member's house. Whether it's one item or several items, the right moving trucks will be a top priority.
Hire a helper or professional local movers and you'll have access to their moving trucks – if needed. These moving trucks will likely come customized with back gates, side doors, walking ramps and all moving supplies. Better yet, your moving quotes will include the cost of the moving truck to condense your expenses into one bill.
Access to your movers truck is one thing, but their experience driving those trucks is really the key here. If you've never driven a truck this size before, you won't know which route is best to take, how to park, and how to handle the truck in bad weather. This can delay your delivery times and lead to more stress on moving day
Moving Should Be a Great Experience
Let's be honest with ourselves here, we all carry a negative stigma when it comes to moving anything. Whether we are scared of injury, nervous about possible damage to our items, or simply dreading the frustration and stress involved, moving is never appealing to us.
One of the main reasons this stigma exists is because we consistently try to do it on our own. We would feel the same way if we tried to fix our sink everytime it broke, get our car's engine warning light off, or trying to replace a broken window in our home. These are frustrating things that are meant for professionals.
Your move doesn't have to be this difficult. Loading, unloading, packing, moving, transporting, whatever your goal is with your belongings, it doesn't have to be this stressful. Save yourself the time, energy, headache, and money involved when trying to do too much on your own. Get your peace of mind back by leaving the tough stuff to the pros.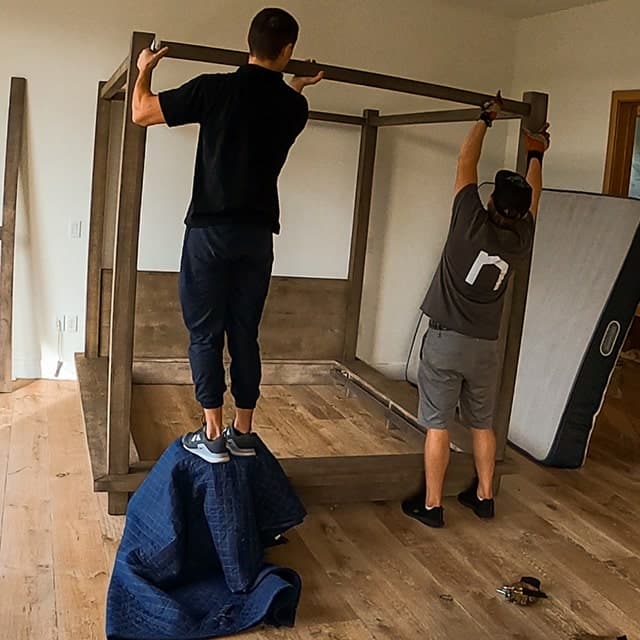 MOVING HELP FROM TRUSTED MOVING COMPANY
When shopping for professional moving help, you want experience. You want a company that's been there before, someone that knows the ins-and-outs, and knows how to complete a move successfully. You don't want to be left thinking, "I could've done a better job myself". If that's the case, what's the point of hiring moving help to begin with.
When it comes to Next Moving, our 15 years of experience speaks for itself. During this time we've experienced everything there is to experience. In our 15 years, we've been faced with a wide variety of challenges and obstacles. But we've learned to overcome them and achieve our mission – getting your items where you need them safely.
Moving labor can be stressful when putting expensive and meaningful items in someone else's hands. Many moving companies won't treat your belongings with respect and care, but we take a different approach. We treat your items like they're our own and trust us, we would hate to see our things get damaged or mishandled.
When you request moving help from Next Moving, we'll be right there by your side the entire way. Whenever you need to consult with us and receive guidance about your next steps, we are ready to provide it. If you need a quick turnaround or overnight delivery, we're there. If you still don't trust us, we come equipped with moving insurance to give you the added protection you need.
With Next Moving, your next move is safe with us. Small moves, large moves, long distance moves, packing, loading, unloading, taking apart, putting together, you name it – we'll be there.
If you're ready to receive your free moving quote, reach out to us today. We can't wait to make your moving day an easy day for you.
Contact us today
To get a free quote for your move! We are excited and eager to help you.