6 Moving Company Scams to Avoid
0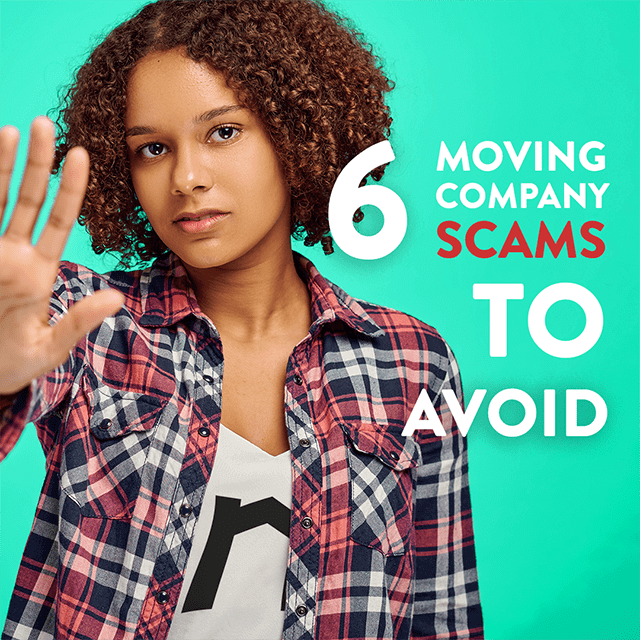 Moving scams are more common than many people are aware of. They make it seem more appealing to do the move yourself than potentially become a part of a moving company scam.
But moving doesn't have to be scary, overwhelming, and stressful when you take the time to hire a professional and trustworthy moving company.
Here we cover many topics regarding moving scams, including:
The 6 most common moving company scams
Other red-flag indicators
How to identify a verified and trustworthy moving company; and
What to do if you've fallen victim to a moving company scam
Table of Contents
Moving Scams: Know the Red Flags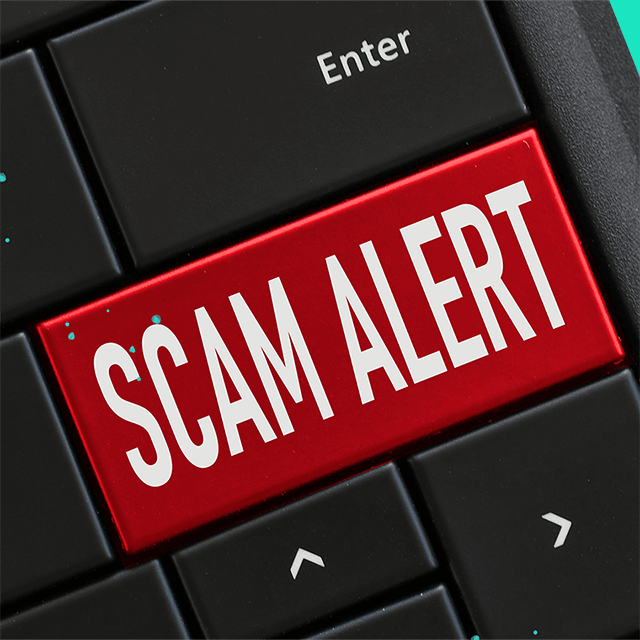 Many red flags exist that can be indicators of a moving company scam and being aware of them can help you avoid falling victim to unfortunate circumstances.
Before we cover the 6 most common moving company scams, you must understand that there are many red flags you should be mindful of when researching your potential moving companies.
You should think about red flags such as:
A pushy salesperson
Rushed conversations
No website
No information about FMCSA registration
No onsite inspection of goods
And many more
6 Common Moving Company Scams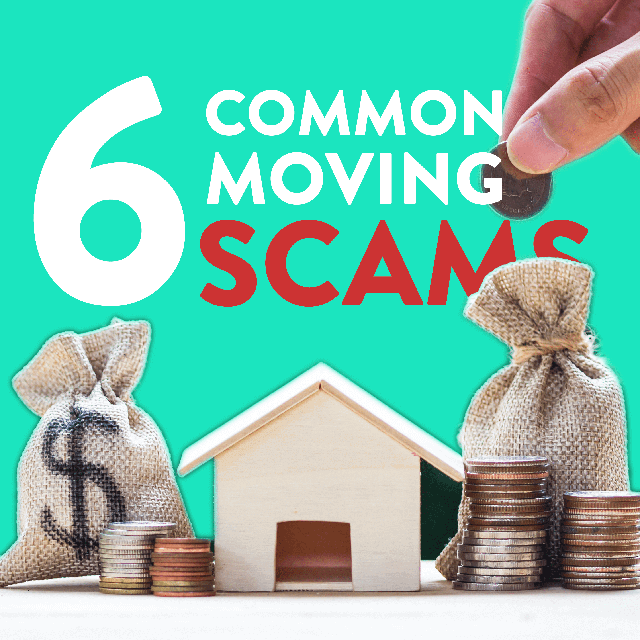 Moving can be a hassle — especially when your move isn't local.
Hiring a moving company, like Next Moving, can be the best option to make your move stress-free.
But moving scams are more common than people think, so how do I know if a moving company is legit?
You should be aware of some common moving scams that sketchy moving companies try to use in an attempt to trick you.
#1: Suspicious Moving Bids
Suspicious moving bids are one of the most common moving company scams out there.
A legitimate and good moving company is unlikely to offer you a bid that is way off from other moving companies.
If the bid seems suspicious, it's likely a scam.
Suspicious moving bids can present in different ways, including:
Low-ball bids — If a bid seems too good to be true, it probably is. A legit moving company worth hiring to trust with your belongings isn't going to quote you way under their competitors. If a bid comes in suspiciously low, you are probably missing something and will likely be hit with unexpected charges down the road.
In-and-out bids — A moving company fails to gather enough information to offer you an accurate bid. They likely threw out a quote without inspecting how much stuff you have to move and will wait until they've packed and loaded your belongings onto the truck before discussing any further service details with you.
One-price-fits-all bids — A moving company offers one price for every move, despite the details of the move. A legitimate moving company considers the distance of the move, the estimated weight or volume of your belongings, and more before giving a quote.
#2: Hidden Fees
As when signing any contract, you want to be aware of any hidden fees that your moving company might try to slip past you.
Hidden fees can be disguised as:
Fees for packing labor and materials
Fee for disassembly and reassembly of furniture
Bulky items upcharge
Elevator fees
Long-carry fees
Storage fee
Fees for extra stops
Express delivery fee
Move cancellation fee
Fuel or ticket fees
Disposal fee
#3: Advanced Deposit Requests
Although it is not illegal for a moving company to request a deposit when scheduling your move, the deposit should be small. If the advanced deposit request is more than a few hundred dollars, it is likely a moving company scam.
#4: Hostage Loads
A hostage load is when a moving company simply does not deliver your belongings. It is not always clear where the household goods go, but it has been known that hostage loads are eventually found with all of the valuable items missing.
Oftentimes, the moving company was showing red flags that were simply overlooked long before the belongings ever became a hostage load.
#5: No-Contract Moves
If a moving company is requesting a (large) sum of money to do the work of your move for you without offering a contract, they are likely operating a moving scam.
You'd probably never rent or purchase a home without a contract or sales agreement.
You probably wouldn't hire someone to work on your house without a contract, either.
Hiring a moving company shouldn't be any different. A contract that is thoroughly looked over can save you from being a part of moving company scams.
#6: P2P Payment Methods Only
Many people use quick and easy payment methods that are accessible from their phones to pay for goods and services every day. Consider the available peer-to-peer payment options like:
Zelle
Venmo
Paypal
Google Pay
Etc.
Although they are convenient, they do not offer the best (if any) fraud recovery protections and processes.
If a moving company is only requesting and accepting payments through any of these methods, they are likely a part of a scam.
By hiring Next Moving as your trusted moving professionals, you don't have to worry about moving scams. Next Moving is verified as a local and long-distance moving company with the reviews to prove it. Contact us for a quote today.
6 Tips on Finding a Reputable Moving Company and Avoiding Moving Scams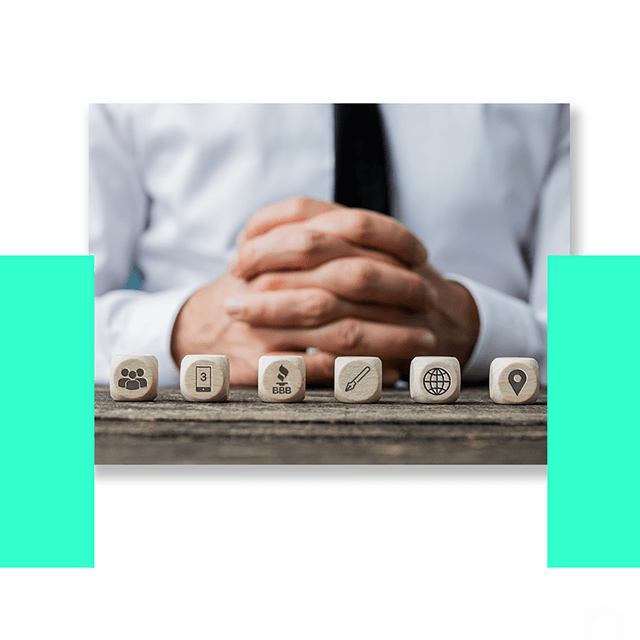 Even after you've been made aware of the most common moving company scams, they might be difficult to recognize in the moment.
How can I avoid being scammed by a moving company?
These tips can help you to find a reputable moving company and avoid moving scams.
#1: Ask for Referrals From Friends and Family
Ask around to reliable family and friends or different local community groups for referrals on a moving company they have used and would recommend. Listen to people's real-life experiences before moving forward with choosing your local or long-distance moving company.
#2: Get at Least 3 Quotes
When choosing a moving company, gather quotes from multiple companies.
Take the time to compare the different quotes and notice if anything seems suspicious about them. Lastly, try to gather an understanding of why they're quoting you that specific price.
#3: Check the BBB Rating of Each Company
The Better Business Bureau (BBB) is an online marketplace where users of various companies and businesses can post ethical reviews or file complaints.
If your potential moving companies have many complaints with the BBB, steer clear of them — they could be part of a moving scam or simply conduct bad business.
Moving companies with little to no complaints and many reviews are who you want to choose to help avoid potential moving scams.
#4: Research the Company Thoroughly
In addition to checking out the BBB rating of the various moving companies, you should take the time to research each company as thoroughly as possible.
A reputable, reliable, and trustworthy moving company likely has a positive and promising online presence.
#5: Get Everything in Writing
If you do become part of a moving company scam, having everything in writing can play to your benefit.
While contracts are so important, you should also document and take photos of anything that happens throughout your moving process.
Were there losses or damages? Was the moving company efficient? Did they arrive on the date and time that you agreed upon? Were there any issues?
Most moving companies allow a window of time for you to file a claim, have the claims acknowledged by the moving company, and ultimately have the claim paid or denied.
#6: Know Your Rights and Responsibilities
It is required by federal law for moving companies to provide you with an informational packet called, "Your Rights and Responsibilities When You Move" while you are planning out your local or long-distance move.
This packet outlines:
Fair moving practices
Industry regulations; and
Consumer rights
Being aware of your rights and responsibilities as a customer of a moving company can help you avoid a moving scam.
What Can You Do if You've Been a Victim of a Moving Company Scam?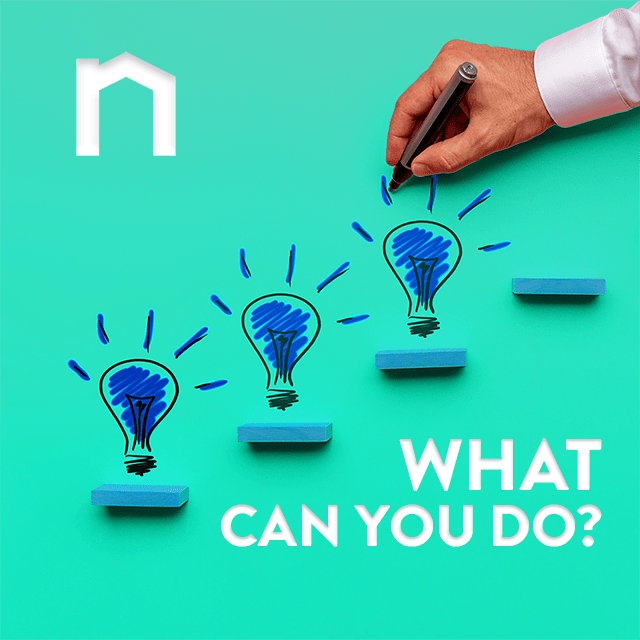 Unfortunately, moving company scams are more common than you might've thought. So what can you do if you get scammed by a moving company?
The Office of Inspector General's U.S. Department of Transportation suggests first that you are aware of red-flag indicators that might trigger a moving company scam.
Should you fall victim to a moving scam, you should report the fraud immediately.
Next Moving: Your Trusted Local and Long-Distance Movers
Are you moving local or long-distance and hoping to avoid a moving company scam? Next Moving offers full-service moves throughout the United States. Our company is …
Trustworthy
Reliable
Transparent
Professional; and
Hard-working
… and our reviews prove just that.
Check the box of hiring a reliable moving company from your moving checklist and contact Next Moving for a quote today.
Contact us today
To get a free quote for your move! We are excited and eager to help you.