Packing Hacks And Tips For Moving
0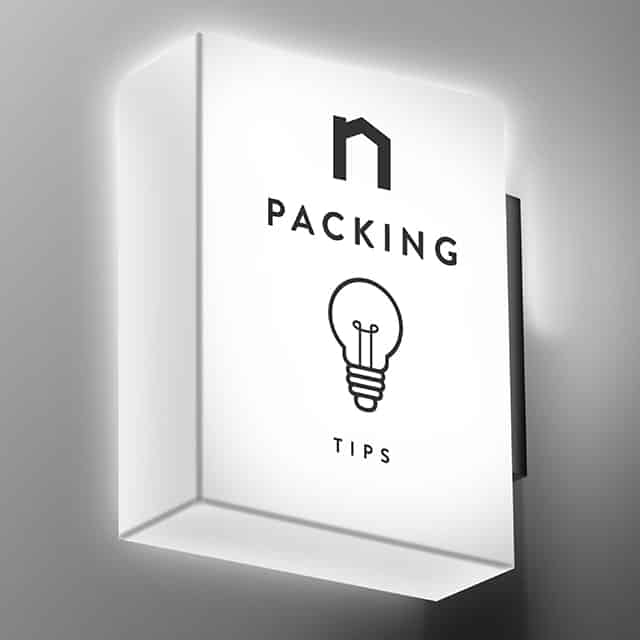 One of the most stressful parts of having to move is the packing stage of it all. Most of us have the fear of forgetting something, trying to fit everything in boxes, breaking things down without damaging them, and not to forget all the emotions as you box up old memories. Decent packing hacks and tips can help to ease any moving process.
While moving day will come with its own set of difficulties, there's something about packing that turns it into a moving week and sometimes a moving month. Even with professional help, there's a lot of packing that you'll be doing yourself. Without the proper moving tips and packing hacks, you could find yourself in a sticky situation.
Most local and long distance movers won't make the process any easier for you. The right company will provide you with the necessary tools and resources to ensure a smooth move. Whether you're looking for furniture, appliances, boxes, or piano movers, Next Moving provides the moving help you need.
To help give you confidence while preparing for your next move, Next Moving has provided some essential packing hacks below. These packing tips can all be completed before the local movers arrive at your house. This will help to speed up the process for everyone. When the movers near me arrive, they'll be able to take care of all the hard work while you relax.
Gather Items to Sell Before Moving
Moving will always be an excellent excuse to start purging through your home and ridding yourself of any unnecessary items. Whether you're the type to throw a garage sale, sell things online, or donate the items to a charity, family member, or friend, take this time to do some "spring cleaning" no matter what season it is.
As you're going through cupboards, furniture, drawers, start setting aside any items that you don't need anymore. Make one pile for donations, one for selling, and one for trash.
Moving day is already stressful, but having to worry about all these items that you don't even care about will only add to the frustration. Do yourself a favor and condense your valuable belongings before moving. Don't worry, you'll have tons of time in your new home to hoard new items. Think of it as a fresh start!
Inventory Packing Hacks
While sifting through all your belongings in your house, you'll come across a lot of items that you just can't seem to part with. These items will be making their way to your new house. You'll need to keep an inventory of everything in case something were to go missing or get damaged in transit.
You can do this on a piece of paper, the notes in your phone, or even by using a cell phone app designed to maintain inventory lists. When you're done packing everything up, you'll have a master list of everything you should be expecting to unpack. In the event an item doesn't make it to the new home, you'll be able to spot it immediately as you unpack. Opposed to waiting several before noticing something is missing.
Another effective packing hack is to write the serial numbers, types, and brands of any expensive items, furniture, and electronics. If these items get damaged, you'll need to know this when gathering information for an insurance claim.
Take Photos of Your Belongings
An inventory will help you keep track of all your belongings as they make their way from your old home to the moving truck to the new home. Taking photos of your expensive or memorable items is another packing tip that will protect you when something gets damaged.
It's always frustrating when moving companies try to tell you something was damaged, scratched, or broken before they started to move it. Especially when you know it was in good condition. If you take a photo of the items before they move them, you'll have proof to show. Especially when making a claim.
This will also come in handy when moving companies try to tell you they don't recall moving that item. If something gets misplaced, you'll have pictures stating that you should have that item.
Keeping an inventory and photos of your belongings is more of a precaution than anything. When you hire the right moving companies, you'll have the peace of mind knowing that your items are safe and in the best hands possible.
Packing Hacks For Small Items
It's going to be very difficult for you to lose any large appliances or heavy furniture. It's normally the smaller items that get misplaced when moving. This normally happens when people aren't organized when packing and elect to just throw everything into random boxes.
You're going to have a lot of things in your closet drawers, desk drawers, hutch cabinets, kitchenware, and little knick-knacks throughout the house. Allow the professional movers near me to deal with the large and heavy stuff. Spend a majority of your time packing the small things.
Ziploc baggies, grocery bags, and sealable bags can be beneficial to your packing needs and make for cheap moving supplies. A good practice is to condense your small items into bags before placing them in boxes. This moving hack will prevent the risk of losing these items when being transferred to your new home.
And when it's time to unpack, you won't be running around trying to figure out why you're missing 2 forks, a coaster, 3 pairs of socks, and the remote to your TV. Moving day is a little less hectic when you take things into account beforehand.
Label Boxes Containing Items
When you're ready to start placing items or bags of items into larger boxes, it's easy to just throw everything into the same box and worry about it later. Unfortunately, these decisions are usually made well before moving day occurs. By the time we're done moving, the last thing we want to do is make unpacking a nightmare.
While separating the small things into bags will help, many people forget to label their boxes and bags. This will help the professional movers know where the box is going when they get to the new house. Also, this will allow you to unpack without disruption. Without labels on your boxes, you'll spend more time looking for items than unpacking them.
You'll also want to label whether or not the box is fragile, along with any other notes that will help you later on. With packing hacks for small things, you can save you and your professional movers valuable moving time. As a result, you will save your money!
"First Night" Box Packing Tips
After a long day of moving, it's unlikely to start unpacking right away. Many people will relax for the rest of the night or pass right out once the movers are finished. Even those that do start unpacking right away are unlikely to finish it in one day.
Either way, it's difficult to tell what you'll have time for once you're done moving. Especially since things can happen along the way that need your attention. By packing a "first night" box with things you know you will need for the first night, you'll have all your important things together in case moving day takes longer than expected.
Things like your toothbrush, an extra set of clothes, pajamas, laptop and phone chargers, or anything else you might need to get you through the night. This will also include any personal data or documents that you won't want to lose. When these are all in one box, you won't be scavenging through boxes when you're just trying to fall asleep.
Clean All Appliances/Furniture
When you're going through your packing chores, try to clean any items being placed into boxes. Normally, the best time to do it is when taking inventory so you can note the exact condition of your items before moving. In the event something gets damaged, you'll know you took every preventable measure possible.
This will also include any large furniture or appliances. We often neglect cleaning these things on a day-to-day basis, but there's no better time to give them a thorough clean than leading up to moving day.
Sofas, coffee tables, desks, dressers, ovens, piano, refrigerators, dishwashers, and anything else you can think of. A good practice is to clean all these prior to moving.
You can further prepare your items for moving day by stripping covers off the beds, cleaning out drawers, removing clocks from the walls, unplugging appliances, draining the fuel out of lawn mowers, and even removing batteries from anything going in the moving truck.
Stay Positive!
It's easy to get overwhelmed when packing up for moving day. We're already dreading it, we know we are just packing it up to unpack it later. None of us like doing work outside of work. Staying positive throughout the entire process will make it much easier to get through. You might even find that you'll enjoy it.
You're sure to come across obstacles, difficulties, and curveballs when packing or moving. It's important to understand that it's all a part of the process. Your movers will be there to take care of any issues, but maintaining a positive approach will reflect on everyone involved. Indeed, this is one of the most important moving and packing hacks ever!
This is a time to be excited about a fresh start, not stressed about one. You'll be surprised how far a simple joke or good laugh can go in changing the mood of a room. Before you know it, you'll be relaxing in the comfort of your new home!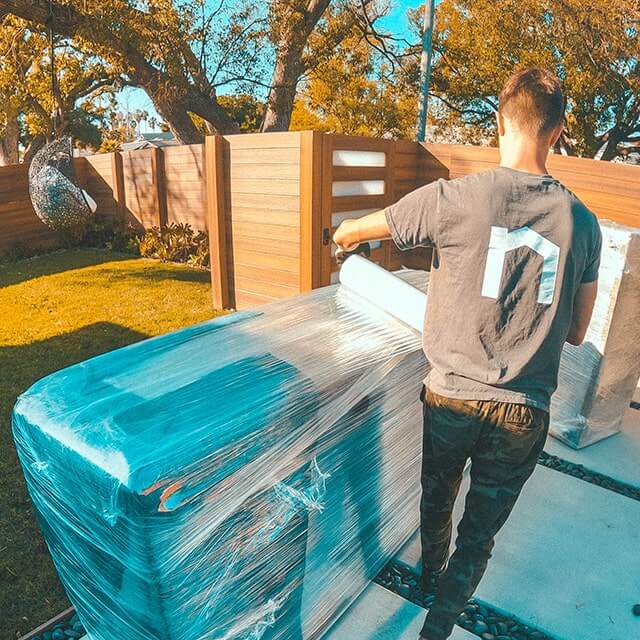 Next Moving is Ready to Help!
If you're preparing for a move, hiring professional help can ensure your items are placed in the right hands. Next Moving is dedicated to your moving and packing needs, available for both local movers and long distance movers. With professional moving help and effective packing hacks, your confidence will be through the roof.
Next Moving provides all the insurance, moving supplies, packing tips, and equipment needed to deliver your items safely and quickly. Our experienced movers have 5-star training to ensure professionalism from start to finish.
When you're looking for professional movers near me, look no further than Next Moving. We will provide you with a free quote that takes everything about your move into account. You'll rest easy knowing that your budget is safe with us.
We look forward to assisting you with your move and can't wait to be the reason you settle into your next home comfortably.