Moving Trucks Near Me
0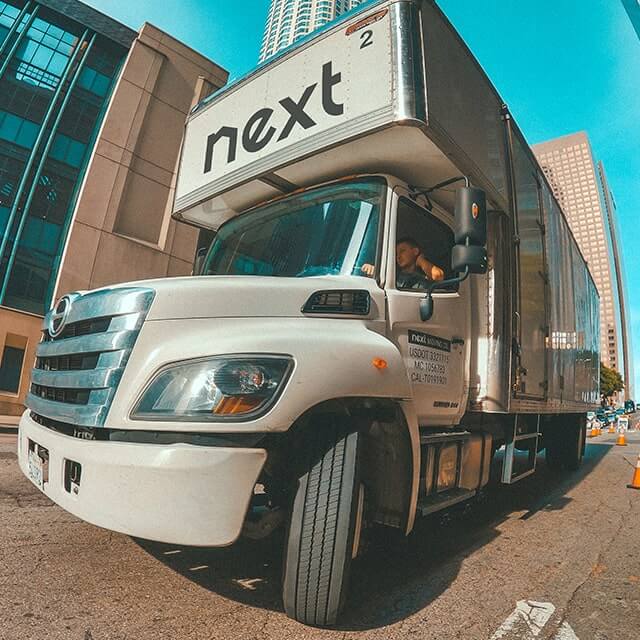 If you thought packing for moving day was a tedious and time-consuming activity, then you're going to have your work cut out for you during the loading and transporting stage. When searching for a moving company that will handle your items with the utmost care, you want a company that utilizes the biggest moving trucks, best moving supplies, best equipment, best strategies, best drivers, and best techniques.
Moving trucks that provides all the features to satisfy your needs can be the key to a successful move. Hiring a moving company can help ensure that you are given the right resources for your move. These resources include the right size box trucks. Trucks that are friendly to the environment, have ramps and gates for easy access, and all necessary moving equipment.
Different situations and locations will call for various vehicles. Sometimes you'll want the biggest truck you can find. And sometimes a smaller van or tow-behind can help you be more efficient in your move.
Don't let this moving day turn out like all the others. Give yourself some peace of mind and a break while the moving company does all the hard work for you. Hiring professionals will provide you with more time to focus on enjoying the move and unpacking your stuff.
Custom and Large Moving Trucks Near Me
Many truck rentals don't offer any variety or customization when attempting a move by yourself. Trucks will likely come in different sizes, but they are specifically for professional use. A lot of the features go unnoticed by the average person, putting your belongings at risk of damage.
Moving companies typically take these moving truck designs a step further with custom builds and features to keep your furniture and belongings safe. Better utilizing space inside the truck and added gates or ramps could result in a more efficient move. This can also save you valuable time and money.
Moving companies take a considerable amount of consideration in making their trucks convenient and easy to load for their clients or movers. These customizations to the moving truck can range from a variety of things, some of the more important including:
CUSTOM SIZE
Aside from providing different sized vehicles for the client, moving companies ensure that there is no wasted space inside the truck's box and include unique spots inside the truck to hold your furniture in place.
GATES
Most moving truck rentals come equipped with a backside gate only. But moving companies like to make sure their trucks have side gates for easier access in some parking areas.
RAMPS
When carrying boxes and large furniture, custom ramps can make the process much quicker and better prevent injury.
LIFT GATES
This is a significant feature that won't be available with most truck rentals. Lift Gates make moving large furniture and pallets easier for the client, acting as a personal mini elevator.
LOCKS
Making sure all of the doors and gates on the moving truck have proper locking mechanisms is essential. This will keep your items safe when the truck is idle, and you aren't present.
MOVING EQUIPMENT
Many truck rentals will provide a dolly and other moving equipment at extra cost. Moving companies make sure all moving trucks contain the proper equipment and supplies for their client's move.
MOVING STRAPS
One of the most effective ways of securing your items inside box trucks is the use of moving straps. Moving companies will have these available if they are needed, and they are almost always required.
Having the right size moving truck can save you valuable time by limiting the number of trips. Back and side gates, as well as ramps and lift gates, provide ultimate convenience to the client.
These can be quite valuable in downtown areas and big cities where parking space is limited. The side gates come in handy when there isn't enough room to open the back gate. It's just as easy to set up a ramp on the side gate to avoid getting in other people's way or taking up several parking spots.
There's nothing worse than going about your moving day to find a parking violation or ticket on the windshield. Once again, these costs don't get much consideration when preparing for a move, but these costs can be avoided by hiring a moving company.
The peace of mind in knowing that your moving day will remain hassle-free will allow you to enjoy your move.
Eco-Friendly Moving Trucks Near Me
Moving trucks are known to be dangerous to the environment and can quickly run into vehicle difficulties due to age. Hiring a reliable moving company can give you the peace of mind in knowing that your truck will run properly and efficiently.
Eco-friendly moving trucks help to reduce costs when moving. Especially for long distance movers that might have to drive through mountains and long freeways.
Being eco-friendly goes further than just moving trucks. Many moving companies take advantage of moving supplies and equipment made from recycled material. Not only does this help to save money, but it promotes a healthy environment, so everyone wins.
Moving should be convenient for the client, but it shouldn't put our environment at risk. Moving companies that consider this can help save you valuable time and money in the long run.
Experienced Drivers
Most people have never driven moving trucks or any truck that size. Even the ones who have driven probably don't have a lot of experience. Besides, chances are you probably haven't moved a whole lot in your life. And if you have moved, you likely haven't retained a lot of the strategy and technique involved.
To move without the help of professionals is a bad idea. Having no experience in driving a moving truck, loading and unloading it can lead to a variety of issues. Some of these issues are injury, accidents, damaged items, and a massive headache.
Moving companies are continually being evaluated and checked behind the scenes. These evaluations include scanning driver's licenses and obtaining DMV reports to ensure only the best drivers handle your valuable items.
The training that these drivers receive can also help your move become a success. Driving a moving truck can be tricky at times, especially in tight spaces. A moving company can help relieve you of having to worry about this. You've already had enough to worry about throughout the moving process.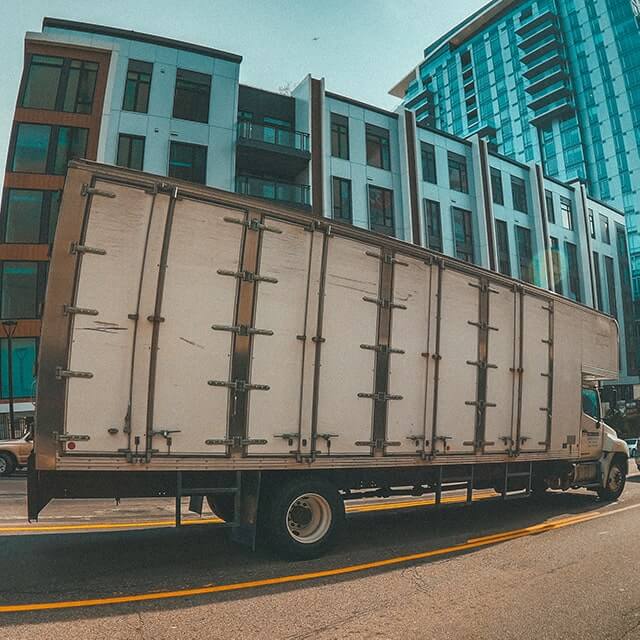 Next Moving Operates Best Moving Trucks
We offer a variety of different sized trucks, ranging from 16 feet to 28 feet long. Each 28-foot truck gives the client up to 2,200 cubic square feet of space to fit their belongings. By offering the biggest box trucks in the moving industry, Next Moving effectively avoids needing multiple trucks for a move. Our clients save money on travel costs, especially for long distance moves.
Backside gates, side gates, ramps, and lift gates all make the job easier for our local movers, helping to reduce the amount of time it takes to load and unload the truck and reducing the costs of moving when it comes to labor expenses. Our trucks will perform well in any location, whether it be a short trip delivery or a long distance move.
We firmly believe that every business should be eco-friendly and we take all available measures to keep our environment healthy. That's why a majority of our moving trucks are hybrid, saving you even more money in the process.
Next Moving also makes it a point to regularly check our moving trucks for performance issues. This way we limit the risk of cancellation due to damaged vehicles and equipment. The average age of our trucks is around two years old. This means our moving trucks are still in excellent condition with limited wear and tear. Well-maintained equipment helps to keep your items protected even through harsh weather conditions.
If you're ready to turn your moving day into a successful and relaxing day, give Next Moving a call today to receive your quote. You'll be pleasantly surprised by our knowledge, experience, reliability, and affordability. We can't wait to help you with the delivery of your valuable belongings.
Contact us today
To get a free quote for your move! We are excited and eager to help you.