Moving Tips
0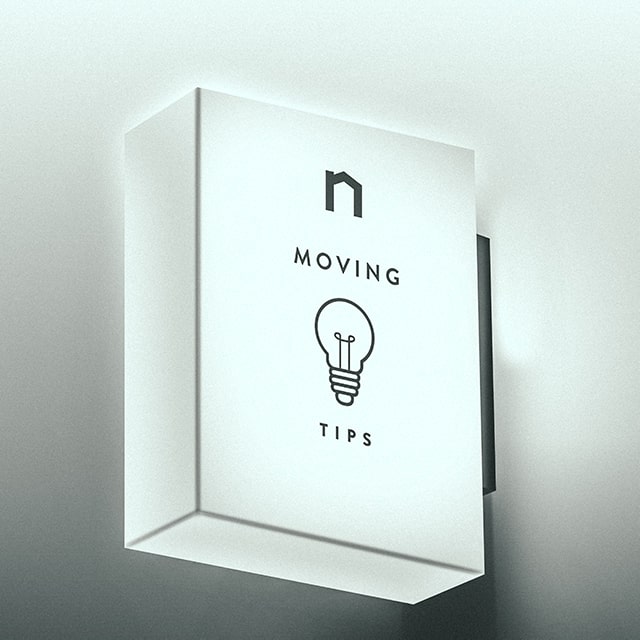 We've all been there before. We could be downsizing to a smaller home or upgrading to a larger one. But we will always underestimate the chaotic nature of moving day. One of the biggest mistakes many people make leading up to their move is a lack of preparation and proper moving tips and hacks.
Moving day has to be an enjoyable and exciting time for an individual or family. It's supposed to be the start of something new, a fresh start if you may. We often end up shooting ourselves in the foot leading up to our moving day by not seeking professional movers. It's a major reason why many moves end in a failure.
Luckily, there are professionals out there willing to offer their advice, tricks, and various moving tips and hacks. At Next Moving, we make it a priority to ensure the public has access to both our services and our various resources to give you confidence during your move.
With so many mistakes being made everyday by inexperienced movers and people who decide to do things themselves, we've compiled a list of some of the greatest moving tips we can think of. We have the recipe for a successful move and we are going to share it with you today!
Before you initiate your move, take these moving tips into account to avoid any surprises come moving day.
Hire a Moving Company
Moving companies will always be your No. 1 solution when trying to make your next move as easy as possible. Professional movers near me will not only be able to pack and transport your valuable belongings from your old house to your new house. They will do it more effectively and safely than we ever can ourselves.
When people decide to move everything themselves, it normally results in damaged belongings, unexpected costs, property damage, and personal injury. Hiring local or long distance moving companies will relieve you of all that worry. This will allow you to focus more on getting comfortable in your new home.
There are a lot of things the average person won't have access to that can help make the move easier. Some of these things are moving supplies, moving trucks, and proper techniques, moving tips, tricks and hacks. These are things that your local movers can provide.
Moving companies will do most of the work. There are still some things you can do on your end to help speed the process. There's a lot that goes into every move and the professional movers can only provide so much moving help.
Moving Tips On Preparing New Home Address
One of the moving tips that will get missed leading up to a move is changing your address with the postal office and the various other places our address is stored. Bank accounts, subscriptions, mailing lists, there's a lot of places that will need your new address when it changes.
While many people will be too busy stressing out over the packing and moving side of things, those that hire a moving company will have more time to focus on these things. When we procrastinate on the small things, we are forced to do them after we move. As a result, we don't end up sitting down and relaxing in our new home for a while. Especially with the unpacking.
Taking care of these moving tips beforehand will make your life easier in the long run. Don't make the same mistake everyone else does!
Know What Can't Be Moved
Not all moving companies will operate the same way. Some will leave you with more work than just doing it all yourself. Many people will call the first company that shows up in Google or whatever Siri suggests. Another important moving tip is to do proper research on the company you'll be paying to transport your goods.
For example, many professional movers near me will stray away from moving certain appliances or big furniture pieces. Instead, they leave it on you to either move it yourself or hire a separate company to move it on a later date.
You can save the disappointment of being told "We can't move this" on moving day by asking your moving company to supply a list of any items they won't be able to move. Worst case scenario, you'll be able to coordinate the other things to be picked up ahead of time.
Better yet, finding moving companies with the flexibility to move any of your items for you – regardless of the difficulty.
Account for Weather
Weather can turn any event from good to bad in a heartbeat and moving day is no different. Not only can weather slow down your professional movers and the time it takes to transport the goods, but it can welcome more stress into the situation. Something we already have enough of.
When you're planning your moving date, take a glance at the weather forecast. Another moving tip is if at all possible, try to plan it on a calm and sunny day. Rain, wind, and snow will require extra care when transporting from one home to the next. Not only will the risk of damaging your belongings be increased, but the extra care will only lead to a longer process.
Be Present on Moving Day
Another important moving tip to take into account when scheduling your moving day is your availability. With the process already as chaotic as it is, making yourself available on moving day can ensure everything goes as planned.
A moving company will do a majority of the work, but you'll still have a lot of unpacking to do. As well as odds-and-ends to take care of throughout the day. If you have the day off from work with no other responsibilities, you can take care of the little things while the movers do the hard work. By the time your items arrive at your new home safely, you'll already have a head start on getting comfortable.
Arranging babysitters and pet-sitters will also help speed up the process on moving day. If you have children or any kind of pet, try leaving them with a trusted person for the day. This can give you the focus and concentration to get things done effectively without distractions.
Parking Moving Tips And Hacks
No one will know your neighborhood better than you. Many people underestimate how important parking is when moving.
The hiring company will be transporting your belongings in a moving truck. These trucks can be quite large depending on the size of your move. If adequate parking isn't available in front of the home, it could lead to a longer moving day than expected.
If you have any recommendations for parking, you'll want to present these to the moving companies so they can do their job to the best of their ability. You can also give them any suggestions on routes to take that might be safer or quicker.
Again, local and long distance moving companies will often do their own research, but your suggestions will only help.
Moving Tips On How To Organize Your Belongings
When you're preparing to move, you'll likely have a lot of items that are being transported to your new home. Still, there will also be items you plan on selling, donating, giving away to friends and family, keeping with you, or are staying with the house. Having moving tips on how to organize your belongings before your movers arrive will ensure everything gets to the right place.
Your moving company will be able to find the best way of fitting it into the truck. But it's important they know what to put in the truck. You might be available that day, but you'll be busy running around with errands. You won't have time to micromanage the movers on what to take and what not to take.
You'll also want to make sure you know the location of all your important documents. These items are known to get lost while moving, causing even more frustration when you find out your missing valuable information weeks later.
Don't take any chances with things that mean the most to you and protect them at all costs.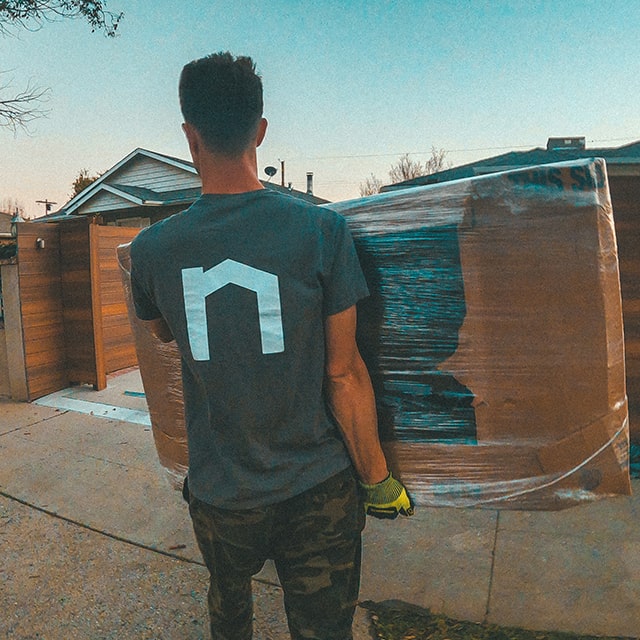 Allow Next Moving to Help!
When you're preparing for your next move, having professional movers is the brightest thing you can do to ensure success. There's so much that can go wrong when moving from one home to another. This is a big reason why so many people fear moving day. And this is a reason why you need proper and useful moving tips and hacks.
At Next Moving, we take pride in making every move as easy as possible for the people involved. There's little that you will need to do, eliminating the risk of running up your budget, hurting yourself, or causing more stress than you can handle.
Next Moving will make sure you have the right-sized moving truck to fit all of your belongings. We provide all the packing and moving supplies you'll need to ensure your items are safe from the moment they leave your house to the moment they arrive at the new one.
Our professional local movers have years of experience in the field, utilizing the greatest technology and techniques in the industry. Even if you need overnight delivery, we can arrange that for you.
If you're ready to see just how easy your moving day can be, give us a call to receive a free moving quote from us. At Next Moving, we can't wait to turn your next move into your best one.
Contact us today
To get a free quote for your move! We are excited and eager to help you.